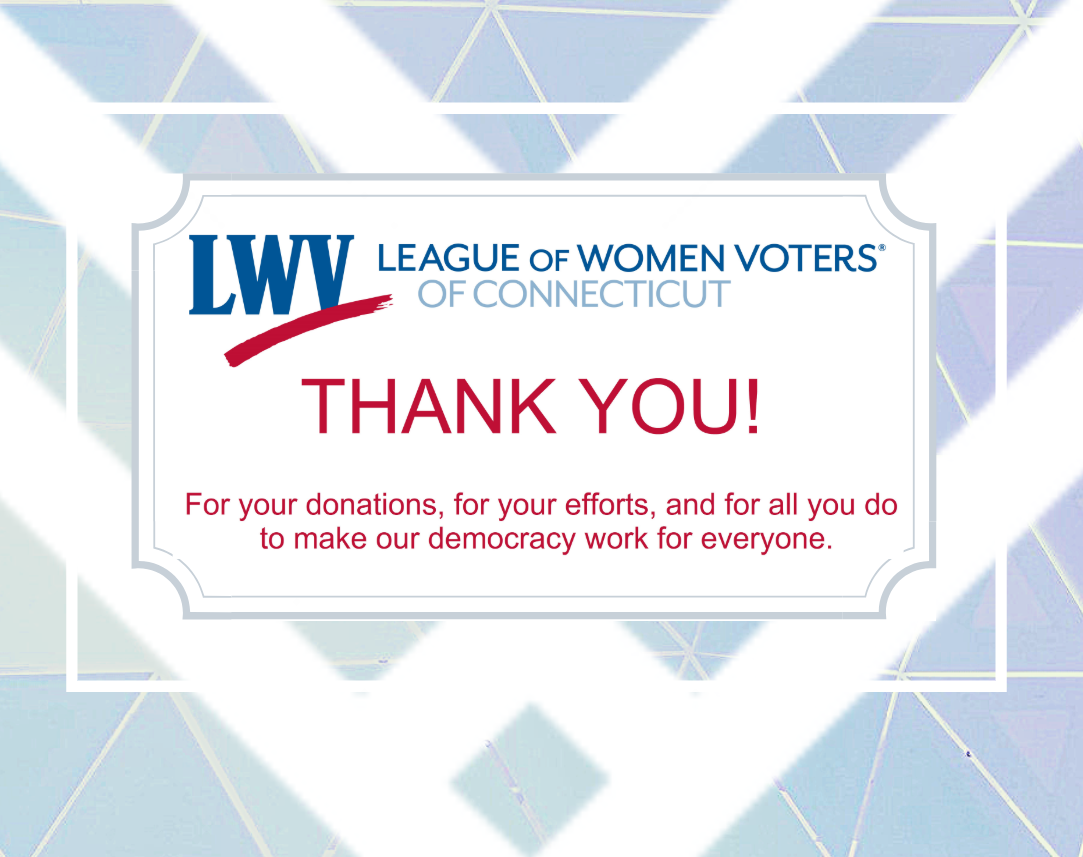 Thank you to everyone who donated!

This #GivingTuesday we invited everyone to #makeadifferencefordemocracy by giving to one of Connecticut's most trusted democracy-building non-profits. 2020 will mark a milestone for the League of Women Voters — as Connecticut joins leagues across the nation to celebrate 100 years of women's participation in our American democracy. We have come a long way, and we can't stop now. 

With 2020 also being a presidential election year, our volunteer members will be busy registering voters, holding forums and debates, and making it easier for people to vote for what's important to them. Because of the League's solid reputation, many people look to the League for non-biased, non-partisan information about the issues they care about.

All donations on Facebook were matched up to $7 million from 8:00 AM on December 3, 2019 on a first come, first served basis. 100% of the proceeds went to the League's Education Fund. If you missed it, you can still give below.
Democracy is not a spectator sport—will you join us today?
Whether you gave, invited your friends, created your own Facebook #GivingTuesday fundraiser for the League, or got involved in your own community, we appreciate all you do.
Thanks once again!