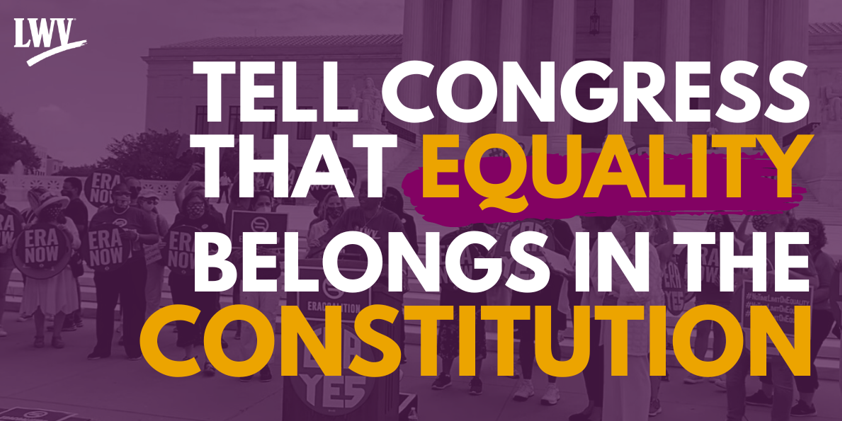 REPRODUCTIVE RIGHTS
April 2023
The St. Louis Reproductive Rights Committee was established in July 2022 in response to the Supreme Court's decision to overturn Roe V. Wade to stand up for reproductive rights.
Goals of the committee:
To co-ordinate with other groups with similar interests to strengthen our stance, such as Planned Parenthood and Pro-Choice Missouri.
To monitor reproductive healthcare legislation and take positions on bills.
To educate and inform our members about upcoming legislation.
To inform the public about legislative and social issues through rallies, protests, and literature.
We are coordinating efforts of letter writing and discussion to promote the ratification of the ERA.
The committee is monitoring a new lawsuit, Abortion Trigger Law Violates the Mo Constitution's Separation of Church and State.
Legislation, as of 3/28/23:
HB 254 (SB 90, SB 45, HB 957) extends MO Healthnet for pregnant and postpartum women and their infants from 60 days postpartum to 12 months. Passed both the House and Senate, with an exception for women who have previously had an abortion.
SB 160 and SJR 8 dictates that no public funds shall be expended to any abortion facility including MO Healthnet. These bills passed the Senate. The implication is gutting Planned Parenthood in MO. Because they are affiliated with Planned Parenthood in other states that provide abortions, they cannot receive any state funding for any services, including cancer screenings, STD testing and treatment, etc. 50% of patients on Medicaid rely on Planned Parenthood for these services. There are not enough providers who take Medicaid, so these services will be denied.
WATCHING:  Texas lawsuit filed against the FDA by a coalition of anti-abortion groups and four anti-abortion doctors. It seeks to overturn the approval nearly 23 years ago of mifepristone, the first pill in a two-drug medication abortion regimen.
We are watching many other bills currently introduced but not yet heard in the MO legislature
Reproductive Rights/ERA presentation from the April 2023 unit meetings. 
LWVSTL Reproductive Rights Committee lead: Kay Park