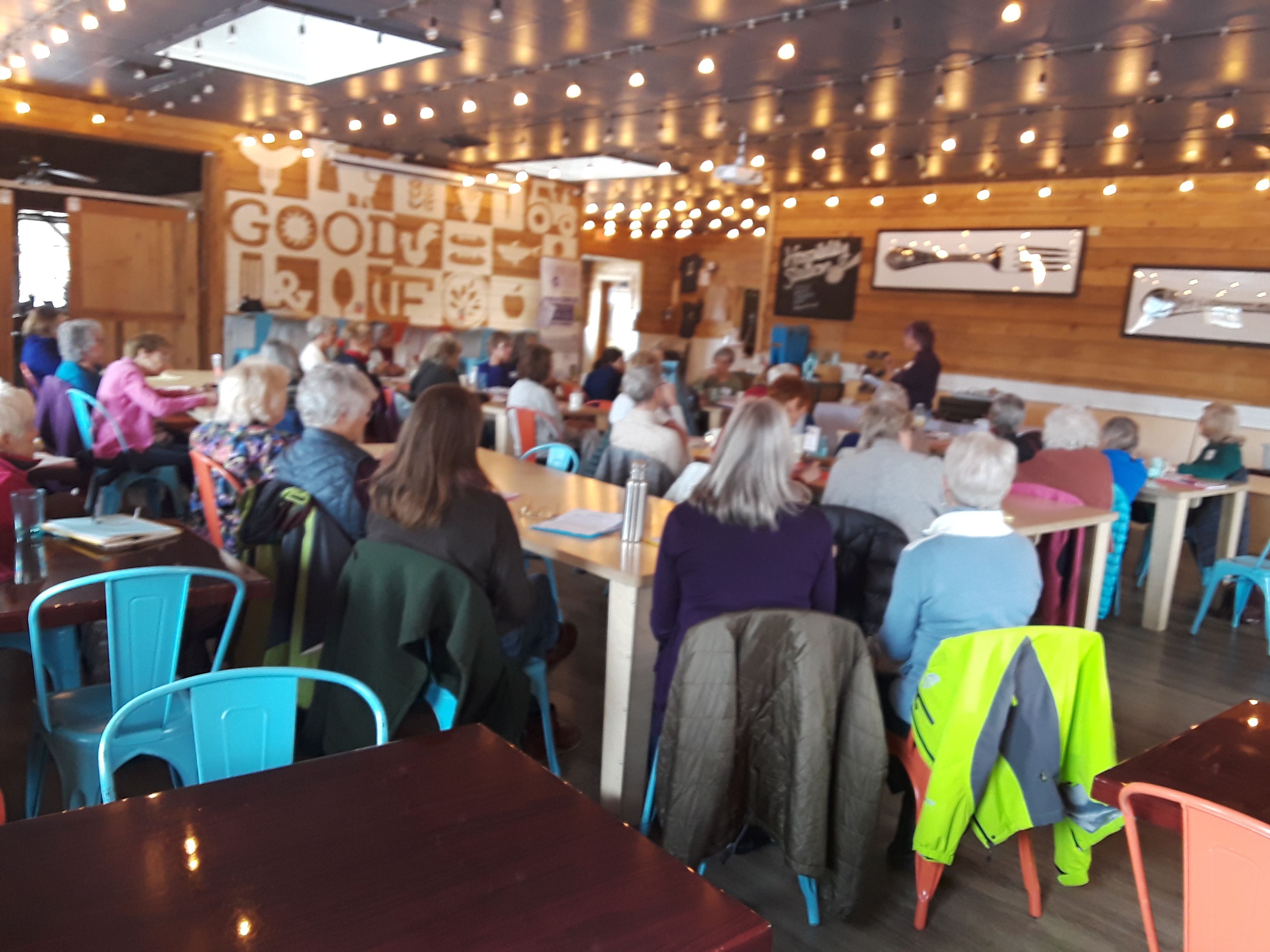 The Bozeman Area League of Women Voters did a fabulous job hosting the 2019 Convention in April. The theme of the Convention and for this year is "Diversity in Democracy." Attendees listened to a Ted Talk by Peggy McIntosh titled, "How Studying Privilege Systems Can Strengthen Compassion." Two workers from Montana Migrant & Seasonal Farmworkers Council spoke about their work providing mobile healthcare and other services to migrant farmworkers in Montana and Wyoming. Marena Mahto, a member of The Three Affiliated Tribes MHA Nation from central North Dakota spoke about the obstacles to voting in Indian Country.
The Convention voting delegates voted to study the criminal justice system in Montana (chaired by Beth Sirr, Bozeman) and civics education in Montana (chaired by Sue Hoell, Helena). Members urged the Board to investigate the impact of LR 129 (a restrictive ballot collection measure that was passed in 2018) on voting in Indian Country, and a working group chaired by Bonnie Lorenzen was formed to help with this effort. A new state Board was elected (see below) and a new policy for Diversity, Equity, and Inclusion was approved by the Board.
There was even dancing in the aisles (really!) during the music video by Keb'Mo' and Roseanne Cash ("Put a Woman in Charge"). Great speakers, comfortable meeting rooms, engaging dialogue and intellectual exchanges, and delicious food and drinks all made for another successful Convention. Many thanks to the Bozeman Area League for hosting the 2019 Convention.
In 2020, the LWV Montana state retreat will be held in Missoula, and all LWV members are invited to attend. Mark your calendar to watch for more information to come at the end of February 2020. The Retreat will celebrate the LWV US and LWV Montana's 100th birthday, as well as passage of the 19th Amendment to the U.S. Constitution. The next LWV Montana State Convention will be held in 2021 in Helena, and all LWV members are invited to attend.