Voter Service / Protection Action Team
Voter Service / Protection Action Team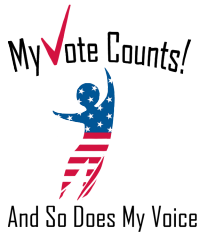 Team Leaders
Victoria Shea and Krishna Mondal. If you need further information or are interested in Voter Service volunteer activities, contact Krishna Mondal.  
NC Board of Elections Policies and Procedures
LWVUS – Articles/Letters on Voting Rights
Recent Reports of Note
Various Sourced Articles/Websites re: Voting
How to Spot Misinformation
Volunteer Opportunities
Attend Monthly Board of Elections Meetings
Having one or more League members at the monthly meetings of the county Boards of Elections is easy. Meetings are open to the public and Boards are pleased to have observers. There is a time for public comment, but it is also fine just to go listen. You will learn a great deal about how the Board does its work of making elections fair, secure, and accessible. And developing an ongoing relationship between the local Board and the local League is a excellent foundation for substantive two-way communication. If you are interested in volunteering to attend BOE meetings, contact Krishna Mondal
It is critical to attend the local boards of election meetings to advocate for the following issues:
Protect Sunday voting, with a special emphasis on religious accommodation. Orthodox Jews will not drive or participate in a Saturday voting day, so for those who work, Sunday is the only day for them to vote during early voting.
Ensure that locations for early voting are easy for college students, the elderly, rural citizens, etc. to use. Ensure that parking is available. Consider the needs of the handicapped.
Consider geographical location. How many miles and how long will it take for a person to get to the nearest early voting sites?
The League of Women Voters is dedicated to keeping the polls open and accessible to all citizens. View the statement that the League of Women Voters of NC made at the July 28, 2019 meeting of the NC State Board of Elections regarding the state and county processes for certifying and purchasing voting machines.. We work to protect voting rights at the both the state and federal level.
Volunteer Opportunity: Registering Voters
ODC is excited about partnering with You Can Vote (YCV) this year for our voter registration and education events. YCV is a nonpartisan, non-profit organization based in Durham that helps educate and register voters. If you are interested in volunteering with YCV to register voters please click HERE. For more details on ODC-YCV partnership please contact ODC liaison, Rick Morgan at rickmorgan73 [at] gmail.com.
Contact Information for your Senators and RepresentativesContact your