Voting Resources | Contact Your Representatives | Board of Elections' Website: Orange, Durham, and Chatham Counties
August 4, 2020. A federal district court issued a preliminary injunction mandating that North Carolina election officials must offer voters who submit absentee-by-mail ballots notice and opportunity to be heard before their ballots with correctable errors can be rejected. Democracy North Carolina is a co-plaintiff in this suit alongside the League of Women Voters of North Carolina and a group of individual plaintiffs. Read More: Democracy NC Press Release, LWVNC Press Release, and Federal Judge's Opinion.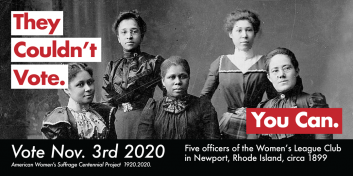 Count Down to November 3, 2020 Elections
Important Information About Voting by Absentee Ballot 
2020 General Election's Voting Schedule
September 4, Date Absentee Voting Ballots Mailed
October 9, Voter Registration Deadline
October 15, Early Voting Begins
October 27, 2020 Last Day to request Absentee Ballot
October 31, Early Voting Ends
November 3, Civilian Absentee Return Deadline – 5:00 pm
November 3, Election Day
November 3, Absentee Ballot Return Deadline – 7:30 pm
November 13, Canvass – 11:00 am
Voting Resources
In NC You Can Register Online to VOTE!
The State Board of Elections in partnership with the NC Department of Motor Vehicles (NC-DMV) are offering some online voter registration services. If you have a NC driver's license or DMV-issued ID, then at no cost and without conducting any DMV business, you will be able to: register to vote, update your voter registration address, and update your party affiliation. However, you cannot change your name.
Election rules differ state by state, and sometimes change from year to year. Using VOTE411, you can confirm your polling location, check if ID is required, and see what your personal ballot will look like.  Confirming this information before heading to the polls saves you time and helps you make more informed decisions. 
Launched by the League of Women Voters Education Fund (LWVEF) in October of 2006, VOTE411.org is a "one-stop-shop" for election related information. It provides nonpartisan information to the public with both general and state-specific information on the following aspects of the election process. Enter your information in VOTE411 on the left side of this webpage for personalized voting information.
NC Supreme Court and Court of Appeals Candidates
The North Carolina Free Enterprise Foundation (NC Free), a non-partisan organization that does not support or endorse any candidate, has interviewed all the candidates for the NC Supreme Court and Court of Appeals.  The same questions are asked of each candidate. The candidates' responses provide valuable insight into their experience, judicial philosophy and personalities—important factors for voters to use in making their plan to vote in the General Election. NC Free interviews and responses of the candidates for NC Supreme Court and Court of Appeals.
Election Integrity During the COVID-19 Pandemic:
July 17, 2020: Karen Brinson Bell, Executive Director of the State Board of Elections, issued a COVID-19-related emergency order that will have a significant impact on Early Voting and other voting options for the 2020 General Election. Today's order mandates the following, among other provisions:
All counties must open each Early Voting site for at least 10 hours on the weekends of October 17-18 and October 24-25.
Each county must open at least one Early Voting site per every 20,000 registered voters in the county, unless its proposed plan sufficiently serves the voting population, maintains social distancing and reduces the likelihood of long lines.
Any county board with only one Early Voting site must arrange for an additional backup site and backup staff.
County boards will be allowed to open Early Voting sites before 8 a.m. and remain open later than 7:30 p.m., provided that all sites are open at the same time.
All county boards must take significant precautions to protect voters and poll workers from the spread of disease. These safeguards include: providing for social distancing at voting sites, frequently sanitizing common surfaces, requiring elections officials to wear face coverings and making masks available to voters who do not bring their own, and more.
How to Contact Your Representatives and See How They Are Voting