Contact Your Representatives | Board of Elections' Website: Orange, Durham, and Chatham Counties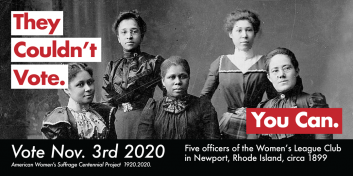 November 3, 2020 General Elections
2020 General Election's Voting Schedule and Voter Information
October 31, Early Voting Ends
November 3, Absentee Ballot Return in Person to County Board of Elections Deadline – 5:00 pm. If mailed, ballot must be postmarked by 11/3/2020 and received by 11/6/2020. 
November 3, Election Day,  Check Vote 411 for your polling place locations and times.
November 13, Canvass – 11:00 am   
On Election Day, polls across North Carolina are open from 6:30 a.m. to 7:30 p.m. Voters in line at 7:30 p.m. will be able to cast a ballot. Lines tend to be longer before and after normal business hours.
Find your Election Day polling place through Vote 411.
Sample ballots are available through Vote 411. Information about N.C. Supreme Court and N.C. Court of Appeals candidates is available in the 2020 Judicial Voter Guide.
To protect voters and election workers, masks and hand sanitizer will be available to all voters. Social distancing will be enforced at voting sites. Read more at the Voting and Coronavirus page.
If you are voting by mail and have not returned your ballot, you may not return your ballot to a polling site on Election Day. You may mail your ballot back or return your ballot sealed inside the completed envelope to your county board of elections by 5 p.m. on Election Day. Mailed ballots must be postmarked on or before Election Day. Mailed ballots that are postmarked on or before Election Day must be received by November 12. If you mail your ballot on or before Election Day, you may not vote again in person.
Same-day registration is not available on Election Day. If you are not registered to vote by Election Day, you will be unable to vote in the general election.
Voters are not required to show photo ID to vote in the 2020 general election.
Voters who need assistance at the polls must request that assistance. Curbside voting is available for voters who are unable to enter the voting place without assistance due to age or disability. Once inside the polling place, voters who experience difficulties should request help from an election worker. For more information, see the Help for Voters with Disabilities page.
The State Board asks that all voters respect the right of others to participate in the election. Intimidating any voter is a crime. Voters who feel harassed or intimidated should notify an election official immediately.
If you present to vote and your name is not on the voter list, you may request a provisional ballot. About 10 days after an election, voters who cast a provisional ballot can check the status of their ballot with the Provisional Search tool.
NC State Board of Elections Polling place safeguards (Voting and Coronavirus) and summarized in the graphic distributed by Orange County Board of Elections (Voting Safely)
Voters who received Absentee Ballots then change their minds and decide to vote in person on Nov. 3 simply need to destroy their absentee ballot they have at home after they have voted. If you signed up to use BallotTrax, see information below about Ballot Trax, you will receive a message after you voted  that your absentee ballot was "SPOILED," which means your absentee ballot will be removed from the system by your local board of elections so no one else can vote it. You don't need permission, or to notify your local board of elections, that you voted in person.
While getting the message that your absentee ballot was "spoiled" may be disconcerting, the good news is this should provide you with additional confidence that the system works as designed to keep people from voting more than once. You can look up your voter status at 
https://vt.ncsbe.gov/RegLkup/ and look at the Absentee Ballot tab, and it will show your current "return" status, whether your absentee ballot was returned to your county election board and counted or if you voted at an early voting site … you need to wait until the day after you voted in person to see the updated status.
Track Your Ballot by signing up for Ballot Trax. Voters will see one of several statuses, including Requested, when an absentee request form is received by the County Board of Election, and Accepted, when the returned ballot is accepted by the county board of elections. Accepted generally means the county board of elections has received the ballot, the return envelope has no apparent issues, and the ballot will be counted. If the county board of elections subsequently finds an issue (the envelope is opened and there is no ballot inside, for example) then that status will change and the voter will be contacted.
If you are voting by Absentee Ballot remember to sign your name on the Ballot Return Envelope. Witness and any helper must each sign and provide their address. Example: Ballot Return Envelope
LWVODC's 

Voting Information Video

. Access Passcode: w%H%+5df

Call for Nonviolent Response to Election Results. An overwhelming number of Americans want a nonviolent response to the election results. Citizens are calling on our leaders/candidates to denounce violence and as their followers to do so too (Find out more/sign on here)
Count Every Vote - National Council on Election Integrity is a bipartisan group of political, civic, and government leaders dedicated to upholding the credibility of our democratic process. Sign the pledge demanding that every vote be counted here. 
Celebrate Election Workers – Starting a nationwide appreciation on Nov 2nd of all those that work the polls to help us vote.  Election Trust Project sponsored by the National Conference on Citizenship and partners is working to build trust in the election process.  Tools and social media graphics help make it easy to participate.
Voting Resources
Election rules differ state by state, and sometimes change from year to year. Using VOTE411, you can confirm your polling location, check if ID is required, and see what your personal ballot will look like.  Confirming this information before heading to the polls saves you time and helps you make more informed decisions. 
Launched by the League of Women Voters Education Fund (LWVEF) in October of 2006, VOTE411.org is a "one-stop-shop" for election related information. It provides nonpartisan information to the public with both general and state-specific information on the following aspects of the election process. Enter your information in VOTE411 on the left side of this webpage for personalized voting information.
NC Supreme Court and Court of Appeals Candidates
The North Carolina Free Enterprise Foundation (NC Free), a non-partisan organization that does not support or endorse any candidate, has interviewed all the candidates for the NC Supreme Court and Court of Appeals.  The same questions are asked of each candidate. The candidates' responses provide valuable insight into their experience, judicial philosophy and personalities—important factors for voters to use in making their plan to vote in the General Election. NC Free interviews and responses of the candidates for NC Supreme Court and Court of Appeals.
Election Integrity During the COVID-19 Pandemic:
July 17, 2020: Karen Brinson Bell, Executive Director of the State Board of Elections, issued a COVID-19-related emergency order that will have a significant impact on Early Voting and other voting options for the 2020 General Election. Today's order mandates the following, among other provisions:
All county boards must take significant precautions to protect voters and poll workers from the spread of disease. These safeguards include: providing for social distancing at voting sites, frequently sanitizing common surfaces, requiring elections officials to wear face coverings and making masks available to voters who do not bring their own, and more.
How to Contact Your Representatives and See How They Are Voting