The League of Women Voters of Bucks County awarded $500 to Gabrielle DeSena, a senior at Council Rock North High School, for her poster celebrating 100 years of women's right to vote.  In an age where we tend to take our right to vote for granted, Gabrielle exhorts us: "Ladies, we are responsbile for our Liberty! Vote!"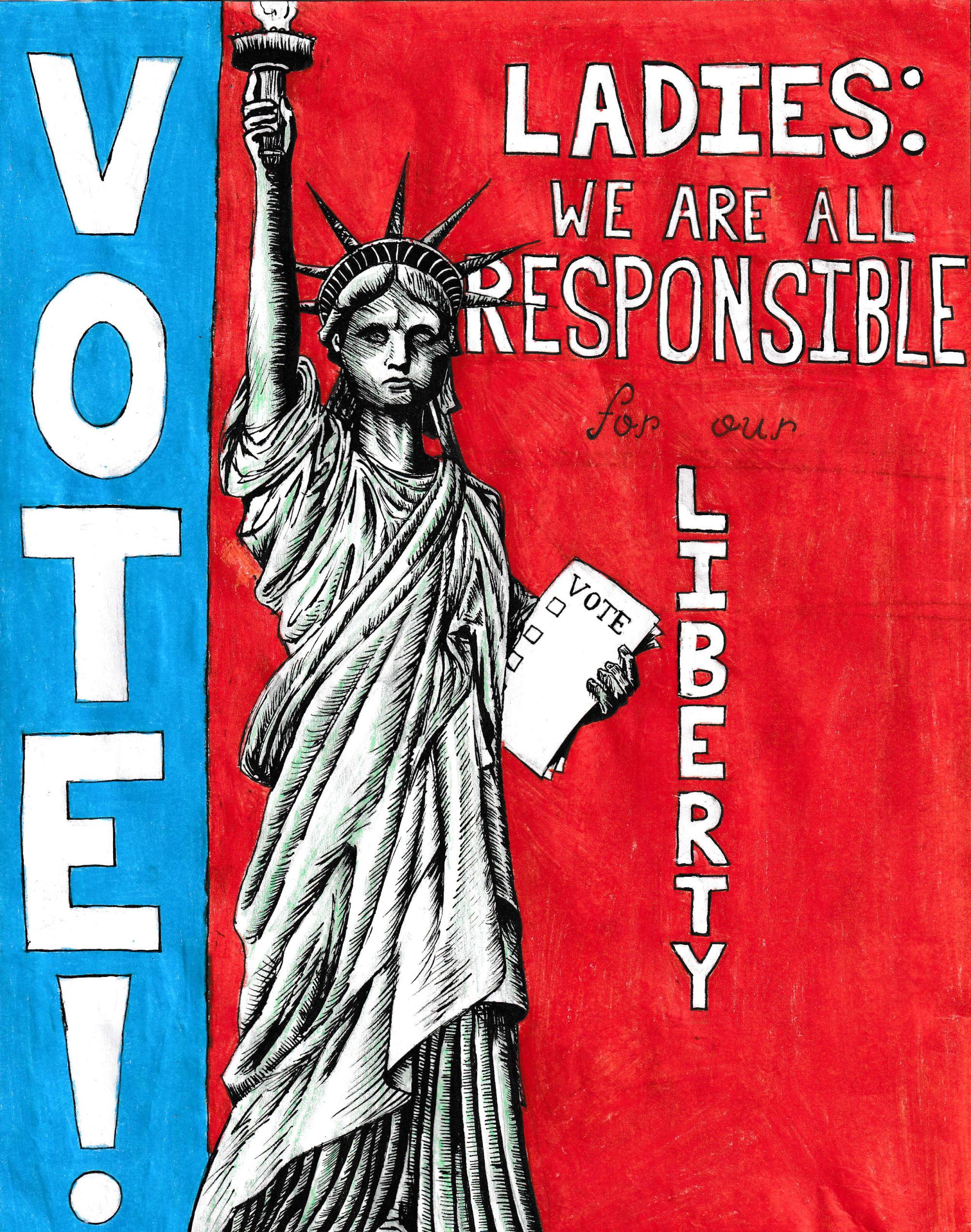 Earlier this year, High School Seniors in Bucks County were invited to submit an entry for our first ever Poster Contest.  The theme of the poster was to reflect "What Voting Means to Me."The winner was selected by a panel of 3 judges: Andrea Thompson, the Arts Education Manager at the Michener Art Museum, Jerry Swope, chair of the Department of Media Studies, Journalism and Digital Arts at St. Michael's College, Vermont, and Janeth Hendershot, the Co-President of the  League of Women Voters of Pennsylvania.
Honorable mention was awarded to Katherine Woerner, a senior at Palisades High School for her poster "Use Your Voice: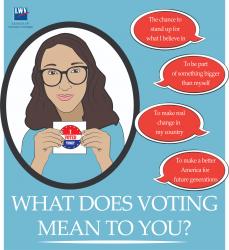 Honorable Mention was also awarded to Phoebe Mang, a senior at Pennridge High School, for her thoughtful response "What Does Voting Mean toYou?" 
The chance to stand up for what I believe in
To be part of something bigger than myself
To make real change in my country
To make a better America for future generations