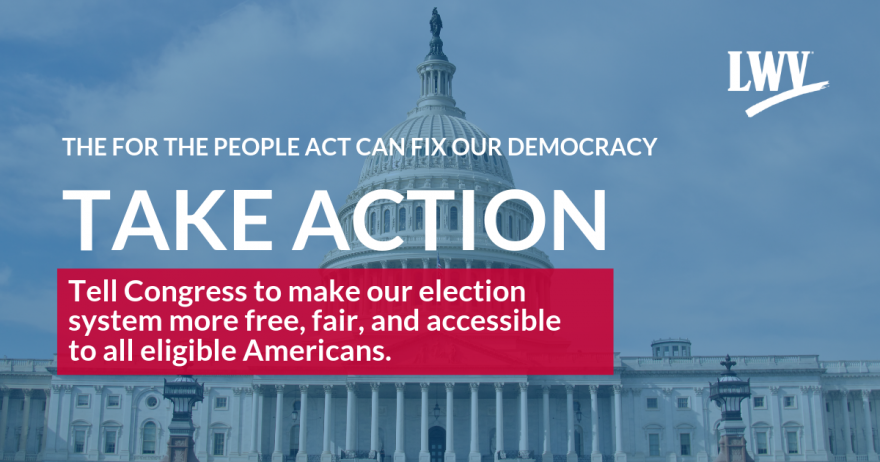 Time Range For Action Alert:
April 26, 2019

to

May 10, 2019
Time and again, our Legislators have mentioned the power of multiple constituent contacts regarding an issue. Use the buttons below to make your voice heard about three key issues:
offshore drilling and seismic testing off South Carolina's shores

Beaufort County's Rural and Critical Lands Program

the need for a Senate hearing on the "For the People Act" 
ENACT SC OFFSHORE DRILLING/SEISMIC TESTING BAN THIS LEGISLATIVE SESSION
The South Carolina Legislature is due to adjourn on Thursday,  May 9. With President Trump threatening  to grant licenses for drilling off the South Carolina coast and the leasing of lands for oil and gas drilling, the Legislature has before it H. 3087 which would prohibit seismic testing to locate oil and gas deposits and subsequent drilling. Our Legislators, Reps. Bradley, Herbkersman, and Newton, are sponsors of this bill. We should all contact them to express our support for the bill and its urgent passage. 
PRESERVE RURAL & CRITICAL LANDS PROGRAM
In last November's election, Beaufort County voters, once again, supported continuation and funding of the Rural and Critical Lands program because land conservation is a critical tool for managing growth, protecting water quality and enhancing quality of life. This month, a committee of the Beaufort County Council proposed changes to the program which caused the Coastal Conservation League to draft a petition affirming support for the Rural and Critical Lands program. (Can we put a button here for members to sign the petition? The reference is
http://p2a.co/3uCEFaq
.) To meet the Council's concerns, the CCL will consider changes to improve the program.
"FOR THE PEOPLE ACT" NEEDS A SENATE HEARING
The "For the People Act," HR.1, was passed by the U.S. House of Representatives and has been sent to the Senate. LWVUS is actively supporting this bill which incorporates reforms in many of its core issue areas, including redistricting and dark money. Because this bill will encounter resistance in the Senate, our state League is asking us to call or write Lindsay Graham and Tim Scott and urge a Senate hearing on the bill. There are components of the bill that should elicit bipartisan support in the areas of campaign spending, election security, and ethics. The bill also provides for making Election Day a national holiday, thereby increasing voter turnout. If you haven't done so already, please contact Graham and Scott and let your voice be heard.