Location
Bluffton Public Library
Bluffton
South Carolina
South Carolina US

Thursday, January 9, 2020 - 3:00pm
The League of Women Voters of Hilton Head Island-Bluffton Area  is pleased to offer another viewing of the award-winning documentary film "Equal Means Equal." Join us if you missed one of the earlier events, or come see it again!
Admission is free; however, seating is limited. Please click on the button below to register by January 7th. You are welcome to bring a nonalcoholic beverage. Doors open at 2:45 pm. The documentary will begin at 3:00 pm. 
Jan.9 Equal Means Equal printable flyer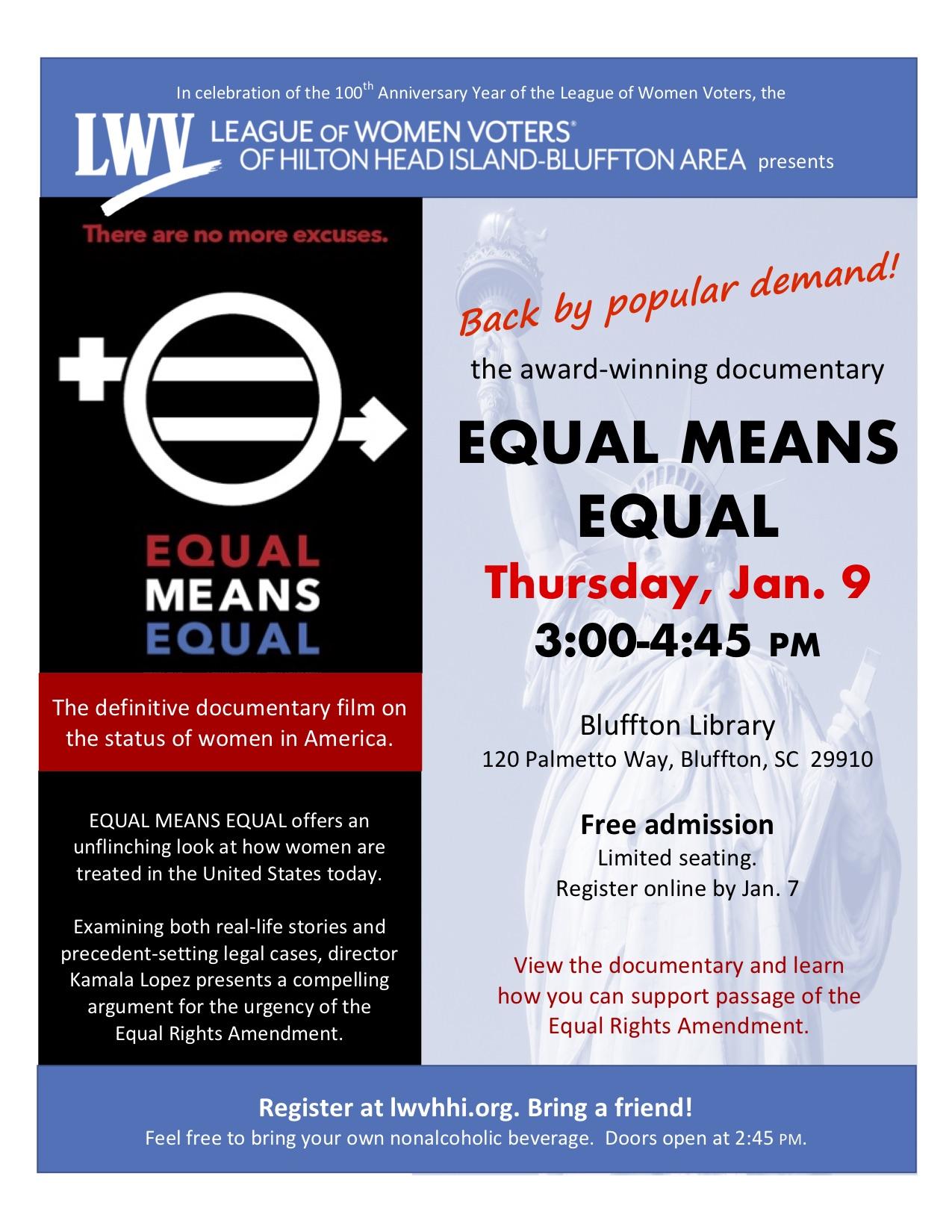 Register to attend "Equal Means Equal" on January 9th
"Equal Means Equal" offers an unflinching look at how women are treated in the United States today. Examining both real-life stories and precedent-setting legal cases, director Kamala Lopez presents a compelling and persuasive argument for the urgency of ratifying the Equal Rights Amendment. South Carolina, one of only 13 states which have not yet ratified the Equal Rights Amendment, could be the 38th state to do so and the last state needed.
Note: The documentary contains adult language and content and is not suitable for children. 
Passage of the Equal Rights Amendment is an equality guarantee for all people. What better year than 2020—the 100th anniversary of the League and of women's right to vote—to finally guarantee equality for women and men in the US Constitution. ~Barbara Hammes, local ERA coordinator, League of Women Voters
Read more about the Equal Rights Amendment
<br>