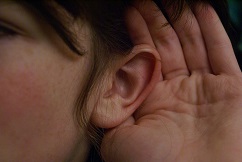 Each year at the start of the legislative season, local League members meet with our representatives in the California Senate and Assembly. We ask a few questions that will be helpful to LWV California in the upcoming lobbying contacts, as well as a local question or two. Meetings are usually at the official's local offices, and we like to have a group of about four people, so that we can rotate questions (and note-taking!)
Our LWVC questions this year will cover water, local redistricting commissions, and closing the achievement gap in public education – if you are interested in any of these, the background packet will give you all the information you need to gauge how well your legislator knows the issue.
It's always a challenge matching up schedules for local League members and elected officials so now is the time to get your name on the list for the state Senator or Assemblymember of your choice, and Lee Lawrence will let you know when she sets up a visit. Send a message to info [at] lwvdv.org including the legislator and/or interest area you prefer. New member? Not a problem – you'll be teamed with experienced League members, and this is a great way to find out what happens after the campaign promises are a distant memory.
Issues referenced by this article: