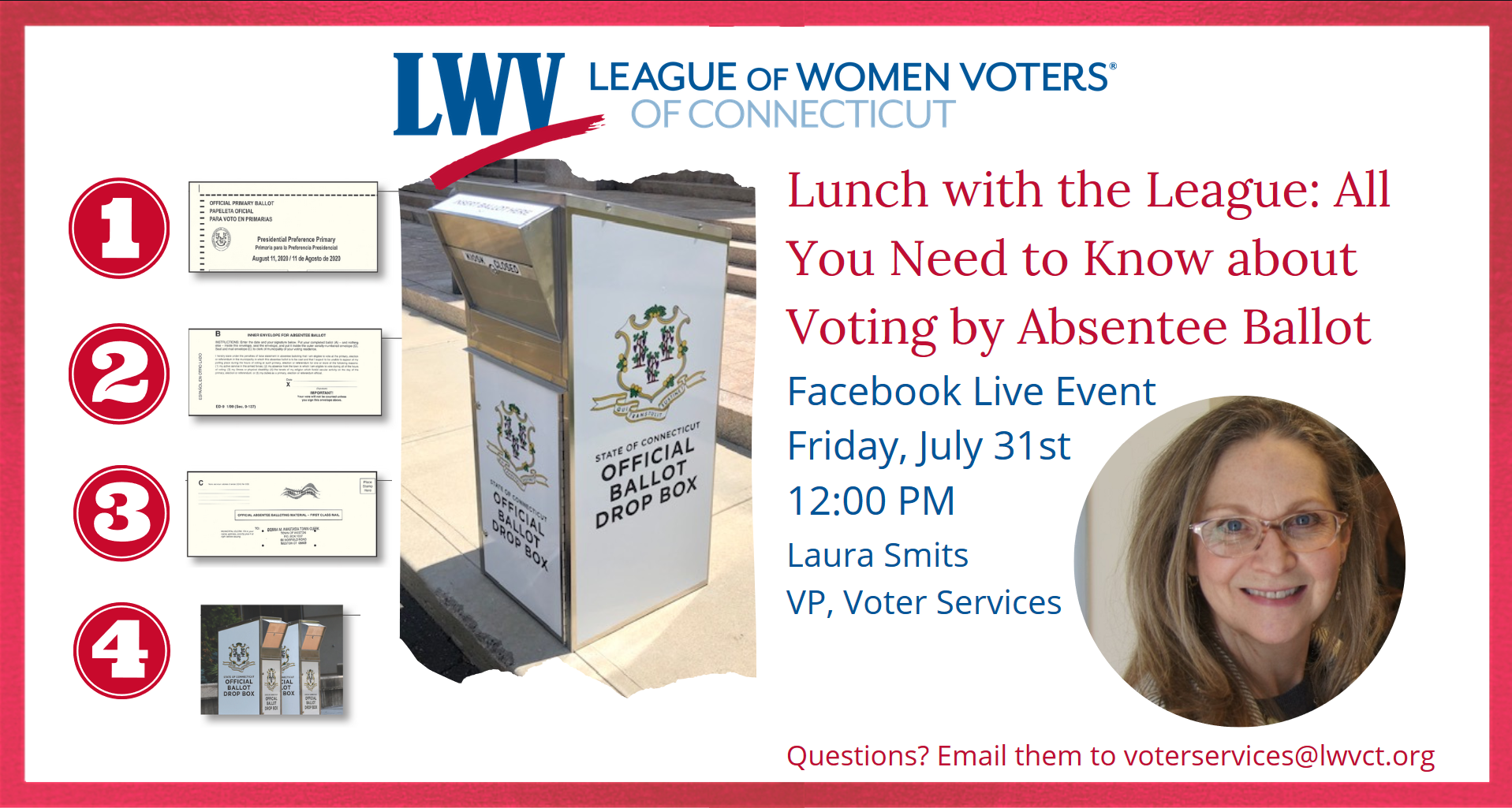 In case you missed it...
Watch the July Facebook Live event with Laura Smits, VP of Voter Services, explaining all you need to know about absentee voting and answering questions from the audience. Laura walks through the entire process, from applying for an absentee ballot, to dropping off the ballot at a secure drop box or putting your ballot in the mail, to what happens when your ballot is received and how it gets processed and counted. She concludes with taking questions from the audience.
If you have any additional questions after watching this informative presentation, email voterservices [at] lwvct.org.

Update (9/1/2020):  Download the updated Connecticut's Absentee Ballot Process PowerPoint Presentation HERE and stay tuned for another presentation about voting by absentee in the General Election.
Issues referenced by this article: