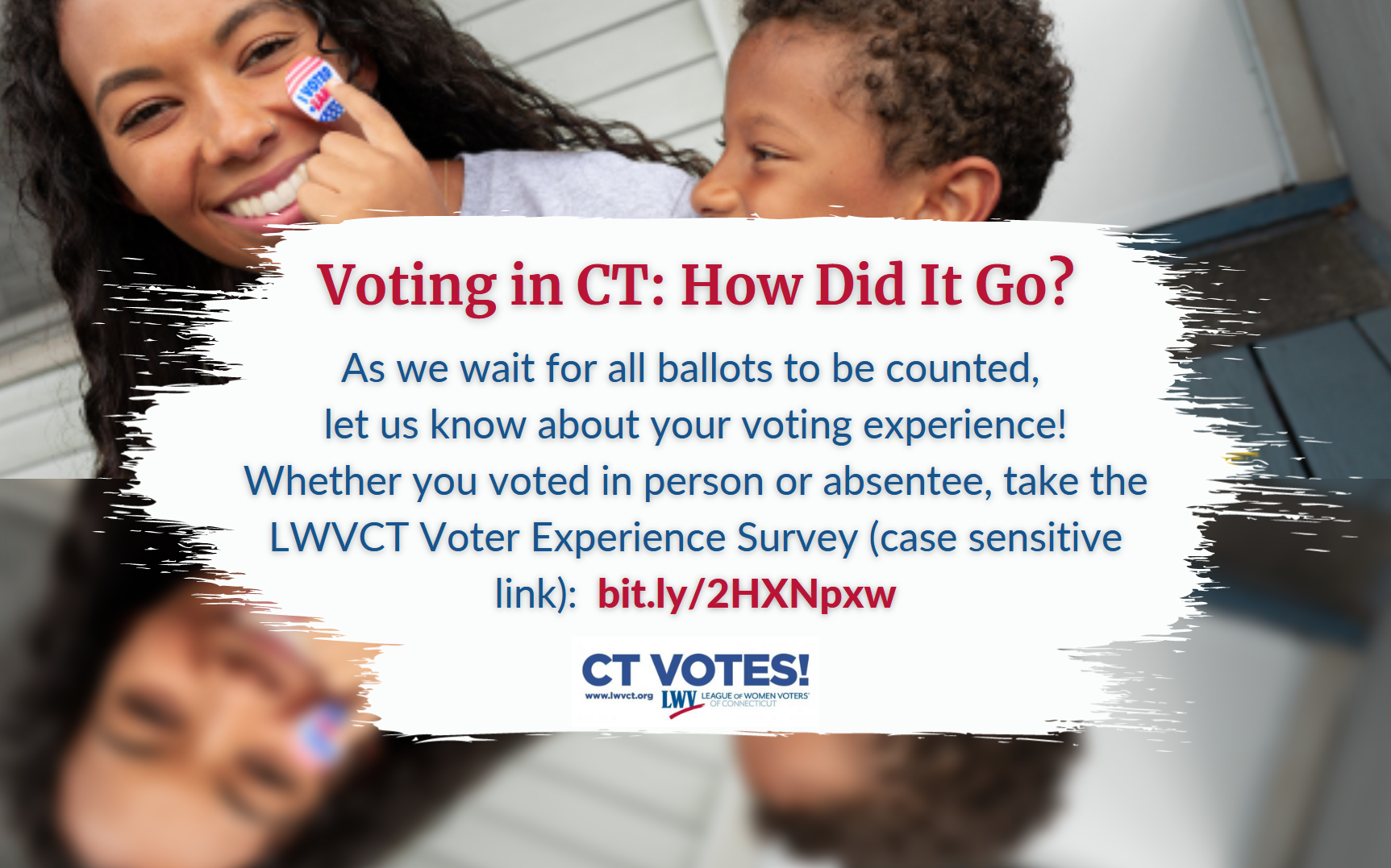 As we wait for votes to be counted, we know that this waiting period is exactly what should be happening. Election officials are working around the clock to count an unprecedented number of ballots, and it's essential that they take the time to make sure every vote is counted. Remember: a complete and accurate ballot count is more important than a fast ballot count.
Democracy is worth waiting for.
As we wait for all ballots to be counted, let us know about your voting experience!
This information will be used by the League of Women Voters of Connecticut in our work on voting advocacy and to update our voting information to address voters' actual experience at the polls particularly during the pandemic.  We hope that what we learn will help us recommend improvements to the voting process.
Whether you voted in person or absentee, take the LWVCT Voter Experience Survey:
Issues referenced by this article: