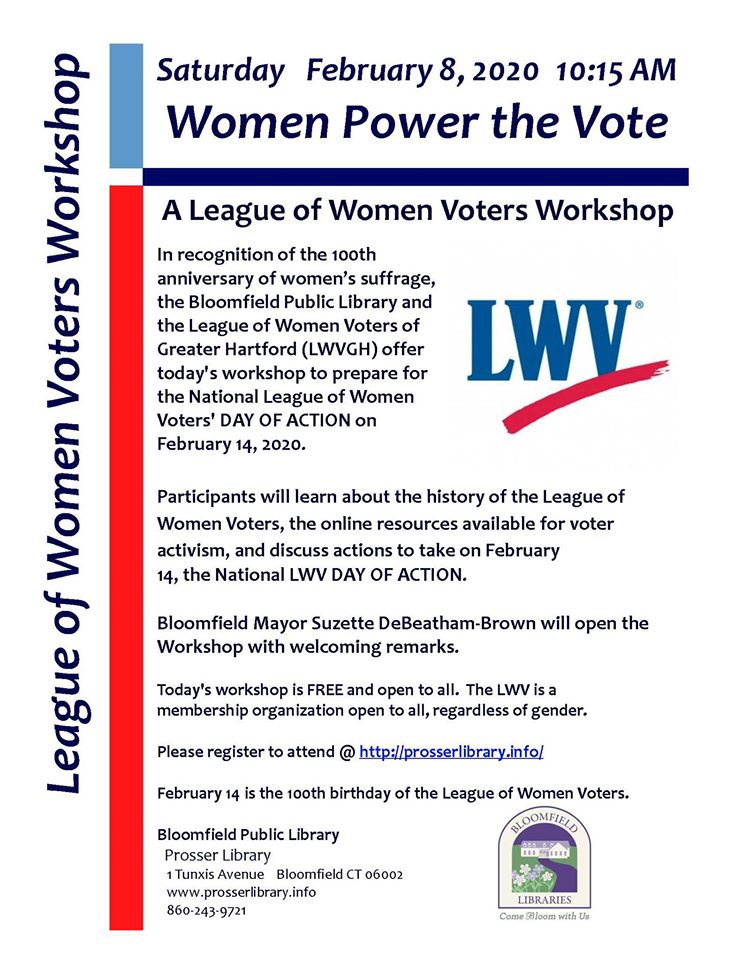 Location
Prosser Public Library
Bloomfield
Connecticut
06002
Connecticut US
Saturday, February 8, 2020 - 10:15am
What better way to prepare for Valentine's Day than a Power the Vote Workshop!
The LWVGH Women Power the Vote Workshop will be held for two hours on Saturday, February 8 beginning at 10:15 a.m., Prosser Public Library. Participants will learn about the history of the League of Women Voters, the online resources available for voter activism, and discuss actions to take on February 14, the National LWV DAY OF ACTION. Bloomfield Mayor Suzette DeBeatham-Brown will open the Workshop with welcoming remarks.
Women Power the Vote celebrates the League's 100-year milestone by bringing together Leagues in over 750 communities across the country with one unified day of action on the  100th birthday of the League of Women Voters. The workshop is FREE and open to all. The LWV is a membership organization open to all, regardless of gender. Join us! 
AND
Issues referenced by this event: