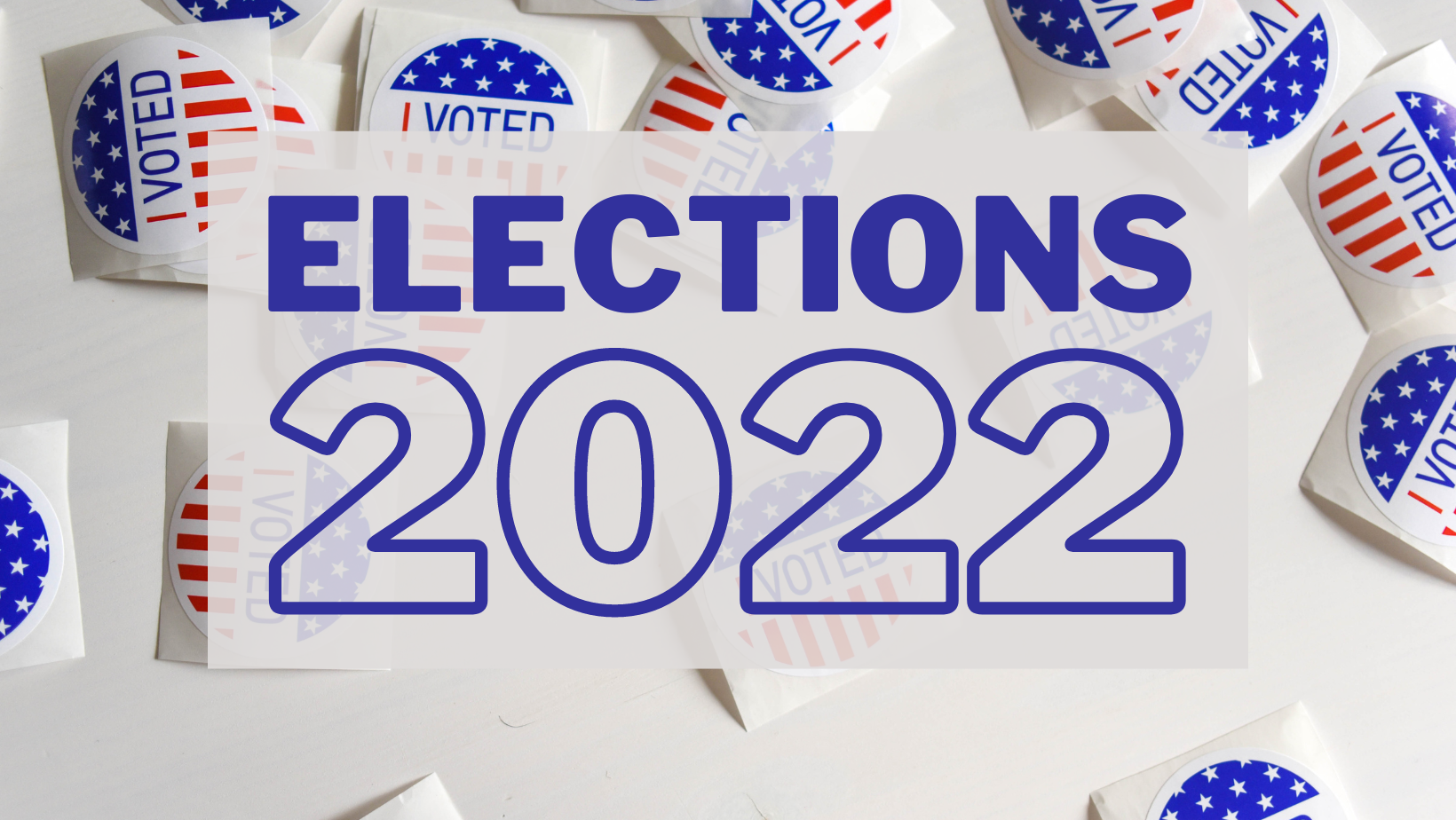 FLORIDA ELECTIONS 2022: WHAT YOU NEED TO KNOW
Voting in local, state, and national elections is fundamental to our democracy. The leaders we elect make decisions that affect us and our jobs, healthcare, energy costs, education, and more. Following proper procedures for registering and voting ensures your vote is counted and your voice is heard!
This page provides links and resources so you can easily find what you need to vote informed.
Voter Guides | Forum Recordings | Quick Links | Fact Checking | Join Us | Need More Help?
Voter Guides

Launched by the League of Women Voters Education Fund (LWVEF) in October of 2006, VOTE411.org is a "one-stop-shop" for election-related information. It provides nonpartisan information to the public with both general and state-specific information. At VOTE411, you can:
get personalized voting information
check your voter registration
see what's on YOUR ballot
compare candidates on the issues that matter to you*
print YOUR ballot choices
find your polling place
and so much more!
*All responses come directly from the candidates and are unedited by LWV. The League does not support or oppose any candidates or parties. 
For more information, please see our complete guide to using VOTE411.
This guide was created by your own LWV of Alachua County with the VOTE411 candidate information but also the pros and cons of the local issues. It includes the following:
Circuit Judge, Eighth Judicial Circuit Group 12
Alachua County Commission Districts 1, 2, 4
Alachua Soil & Water Conservation District Groups 1, 2, 3, 4, 5
Gainesville City Mayor
Gainesville City Commission: Districts 2 & 3
Alachua County Ballot Measures
This document has been formatted for printing, so feel free to download, print, and share this guide with your friends and neighbors!
Is publishing opinion columns written by local candidates for office before November's election, as well as news stories by reporters on the races. New pieces will be added as they become available.
A guide to streamline the voting process so that you are encouraged to act on your civic duty by voting in local, state, and federal elections, and in turn, you will encourage others to participate as well.
LWVFL Voter Guides

LWVFL State Voter Guide: Printable version of the insert that appeared in the October 9, 2022 Gainesville Sun. 
2022 Elections: What you need to know about registering and voting in the 2022 Elections.
Statewide Races: Enter your address on VOTE411 to learn where candidates running for office in your community stand on the issues. You can print or email the information to use as a reference when you actually vote. Only candidates that appear on your ballot will be listed. 
Amendments: There are three statewide constitutional amendments on the November ballot in Florida. All were proposed by the Florida Legislature. Here you will find summaries for each amendment, and an analysis of each amendment including the impact of a yes or no vote, organizations that support or oppose the amendment, and the League's specific position.
ACLU created a guide identifying just how many civil liberties are at stake this year and equipping you with a conversation guide you can use to both inform yourself and help mobilize your network to vote to protect the civil liberties of us all.
Forum Recordings
Recordings of our candidate forum and presentations on issues and amendments that will appear on the 2022 general election ballot will be posted here. Check back often for the most recent presentations.
10/09/22: On October 9th, together with the UF Bob Graham Center for Public Service, LWV of Alachua County hosted an in-person general election candidate forum in Pugh Hall on the UF campus. Candidates from several races participated. Links to recordings are below.
All sessions
Candidate Introductions
Mayoral Race
8th Circuit Judge / Group 12
Districts 21 and 22
Gainesville City Commission
Alachua County Commission
10/11/22: Robert "Hutch" Hutchinson, the former 3-term Alachua County Commissioner, discusses the local issues on the 2022 ballot in a presentation made to the Oak Hammock Committee of the LWV of Alachua County. His presentation covers both Wild Spaces - Public Places and Single Member Districts for County Commissioners. Note: Hutch begins speaking at 7:17.
10/03/22: Professor Emeritus Joe Little explains the three Constitutional Amendments on the November 2022 Florida general election ballot in a presentation made to the Oak Hammock Committee of the LWV of Alachua County.
10/25/22: Gainesville mayoral candidates Ed Bielarski and Harvey Ward debated on Tuesday, Oct. 25 at the UF Levin College of Law's Martin H. Levin Advocacy Center. The Gainesville Sun and WUFT News are sponsoring the event. Note: The program starts at approximately 8:37.
10/14/22: U.S. House District 3 Mini Debate hosted by WESH 2 News
10/18/22: Senator Marco Rubio (R-FL) and Rep. Val Demings (D-FL) participated in a debate hosted at Palm Beach State College and recorded by C-SPAN. The two candidates debated a number of issues, including the federal role in Florida's response to Hurricane Ian, as well as future natural disasters. Also discussed were their respective records in the U.S. House and Senate, as well as abortion, gun control, and foreign threats facing the U.S. 
10/24/22: Florida Governor Ron DeSantis (R) and Rep. Charlie Crist (D-FL) participated in the state's only debate of the 2022 gubernatorial race. Hosted by WPEC-TV.
Quick Links
Contact the Supervisor of Elections to register to vote, request an absentee ballot, check important dates for local elections, and for more details on voting in your area.
In addition to voting on Election Day at your precinct or voting at an early voting site, you have a third option: voting by mail. Any registered voter may vote by mail.
Early Voting provides a convenient alternative to traditional Election Day voting.
Voters from other Florida counties can contact their county Supervisor of Elections who can be found here.
The Florida Department of State's Division of Elections provides administrative support to ensure that Florida has fair and accurate elections. The Division ensures compliance with the election laws, provides statewide coordination of election administration, and promotes public participation in the electoral process.  The Division also assists county Supervisors of Elections in their duties, including providing technical support.
Voter Assistance Hotline by the Florida Division of Elections
Toll Free 1.866.308.6739  (in English and Español), available Monday - Friday, 8:00 a.m. - 5:00 p.m., with extended hours on the day registration ends and on Election Day for the upcoming statewide elections. If you are hearing or speech impaired, please contact the Division using the Florida Relay Service, 1.800.955.8771 (TDD), 1.800.955.8770 (Voice), or 1.877.955.8773 (Español). For more information visit the Florida Relay Service.
Fact-Checking Links
Misinformation and Disinformation about elections, democracy, voters, and our nation are all over Facebook, opinion websites, sent in emails, and the internet. These reliable online fact-checking resources help sort fact from fiction and lies from truth:
Non-partisan, Pulitzer Prize-winning fact-checking.
Nonpartisan, nonprofit "consumer advocate" for all voters.
Oldest and largest fact-checking online site. Remember, opinions are not facts! 
While C-SPAN is not a fact-checking site it is a public service created by the American Cable Television Industry. C-SPAN gives you U.S. House and Senate proceedings and other forums where public policy is discussed, debated, and decided. These are without editing, commentary, or analysis and with a balanced presentation of points of view.
Join Us
For over 100 years we've been a trustworthy non-partisan organization that believes voters should play a critical role in democracy. Take action to support our democracy today - JOIN US!  Living in a democracy matters!
Need More Help?
Contact our vote [at] lwv-alachua.org (Voter Services team) or the Alachua County Supervisor of Elections Office.