Concord-Carlisle
Welcome to LWVCC. Our work focuses on the education of the public about local, state, and national government. To that end, we have: a vibrant Voter Service Committee that organizes forums for candidates; an active Observer Corps that attends over 18 Town committees; study committees—like ones on immigration and housing—that bring experts to our tables to inform and guide our actions; and a Book Group that reads broadly on issues at every level of government. We welcome your involvement and appreciate your support. 
Diane Proctor, President
LWVCC
Download the
Fall 2018 President's Newsletter, with highlights of the LWVUS 2018 Convention and what lies ahead this Fall,
Immigration Committee meeting - Dignity in Asylum
Thursday, October 18, 2018
Dignity in Asylum is a local organization which provides safe transitional housing and support. All are welcome to attend the meeting on October 18th at 2 pm at Fowler Library.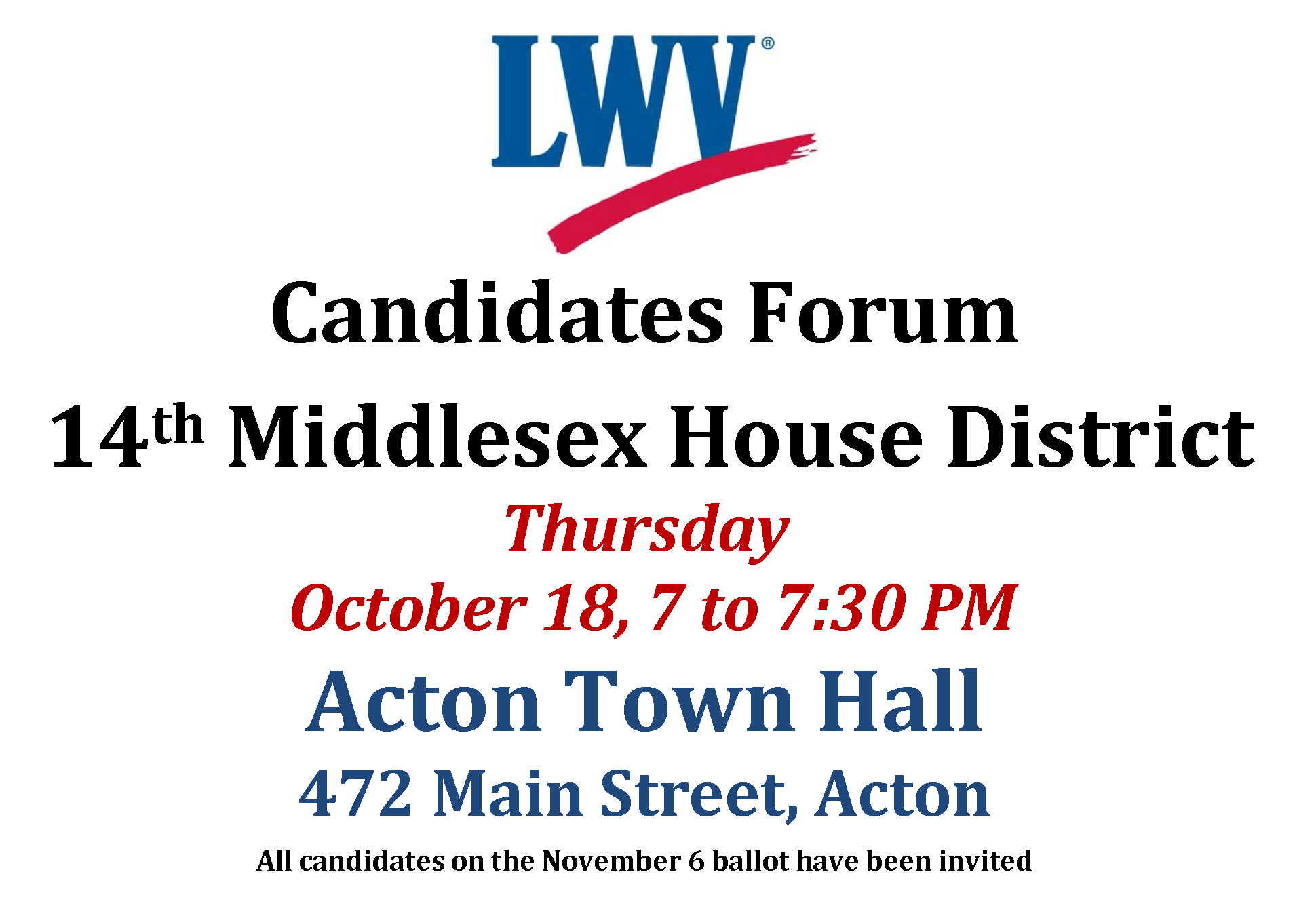 Candidates Forum
Thursday, October 18, 7-9 p.m., Acton Town Hall, 471 Main St., Faulkner Room
Massachusetts Leaders In Women's Suffrage Movement - Barbara Berenson
Monday, November 5, 7-8 PM, Wright Tavern
We invite you to join the League, attend our events, and volunteer for activities such as voter registration.
Government
Concord Town Meeting 2019:  The process to develop the warrant is underway.