Presidential Election
Early Voting for Presidential Election at Town House (Hearing Room, 2nd Floor), Oct 17-30 (M-F, 8:30 am - 4:30 pm)
Vote November 3, 2020
To Track your Ballot. Click this link.
Mail-in ballots may be returned via U.S. Postal Service. In Concord, they may also be deposited in the drop-off box located at the left side of the Concord Town House at 22 Monument Square. In Carlisle, ballots can be returned to the Town Clerk's Office (Carlisle Town Hall, 66 Westford St.) during Town Hall hours or deposited in the Town Hall mail drop slot.
All ballots must be received by the respective Town Clerk by Tuesday, November 3, 8:00 p.m.
EARLY (in person) VOTING  October 17 – 30, 2020
In Concord at Concord Town House
Sat & Sun:  12:00 PM – 4:00 PM
Mon – Fri:     8:30 AM – 4:30 PM
In Carlisle at Carlisle Town Hall[
 Sat & Sun:  2:00 – 4:00 PM
  Mon - Thur: 10:00 AM-2:00 PM
  Friday Oct 23:  10AM-1PM
  Friday, Oct 30: 10 AM-3 PM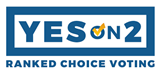 --REMINDER—
The League of Women Voters Massachusetts has endorsed Question 2 Ranked Choice Voting!
Please remember to fill out BOTH sides of the ballot since the ballot questions are on the back of the ballot!