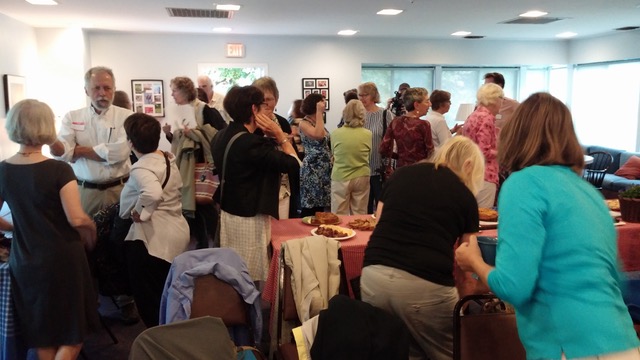 The League's Fall Gathering on September 12 at the Concord Greene Clubhouse proved to be a most enlightening discussion of "Criminal Justice: What's new? What's next?" The program featured Judge John C. Cratsley, a retired judge, Di Clymer, an LWVCC League member who was instrumental in establishing the Communities for Restorative Justice, and Colleen Kirby, the LWVMA Criminal Justice specialist. 
These powerful speakers helped us understand the state of the judicial process and the challenges facing judges and the important work of the Communities for Restorative Justice in enabling youth and adults avoid incarceration. Colleen reviewed seven key provisions of the new Criminal Justice Reform Bill, which focuses on 
1) juvenile justice  
2) bail reform  
3) more use of diversion programs  
4) expungement (sealing the record)  
5) solitary confinement and compassionate release  
6) elimination of mandatory minimums for certain low-level drug offenses  
7) fentanyl and carfentanil trafficking 
The League advocated strongly for passage of this bill and Colleen informed us of work that remains to be done.
This program was video recorded by CCTV and can be viewed on YouTube. 


More on the Criminal Justice Reform Bill, signed by Governor Baker on April 13, 2018, can be
found at MassLive and WBUR.