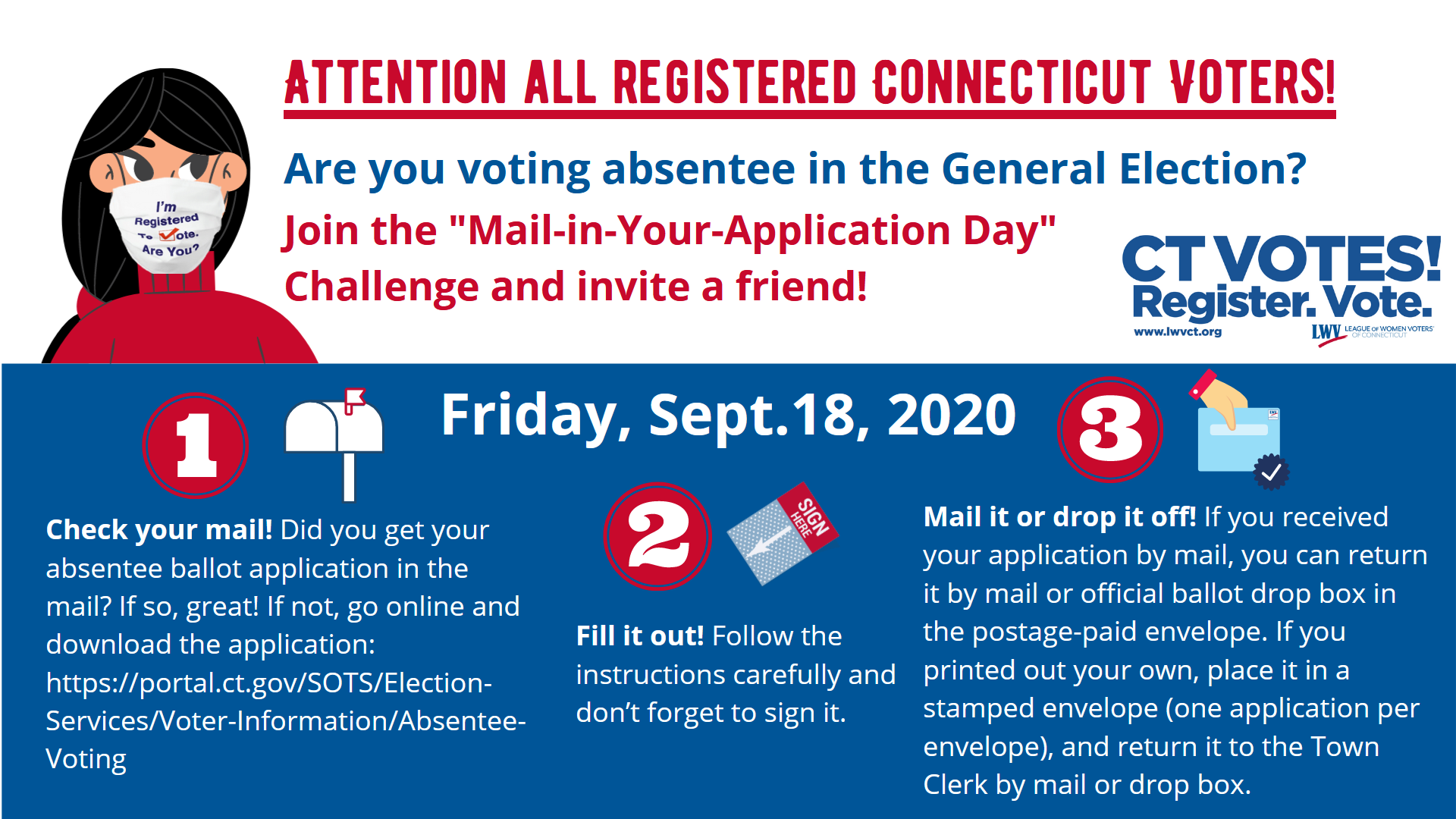 Friday, September 18, 2020 (All day)
Voting by absentee ballot in the Connecticut General Election? Get ready for the "Mail-in-Your-Application Day" Challenge!
Step 1: Check your mail! Did you get your absentee ballot application in the mail? If so, great! If not, go online and download the application: https://portal.ct.gov/SOTS/Election-Services/Voter-Information/Absentee-...
Step 2: Fill it out! Follow the instructions carefully and don't forget to sign it.
Step 3: Mail it or drop it off! If you received your application by mail, you can return it by mail or official ballot drop box in the postage-paid envelope. If you printed out your own, place it in a stamped envelope (one application per envelope), and return it to the Town Clerk by mail or ballot drop box. 
 Finally- challenge a friend! Share this event by email, text, or social media.
Find out more about voting in the General Election at myvote.ct.gov
Issues referenced by this event:
Tags: