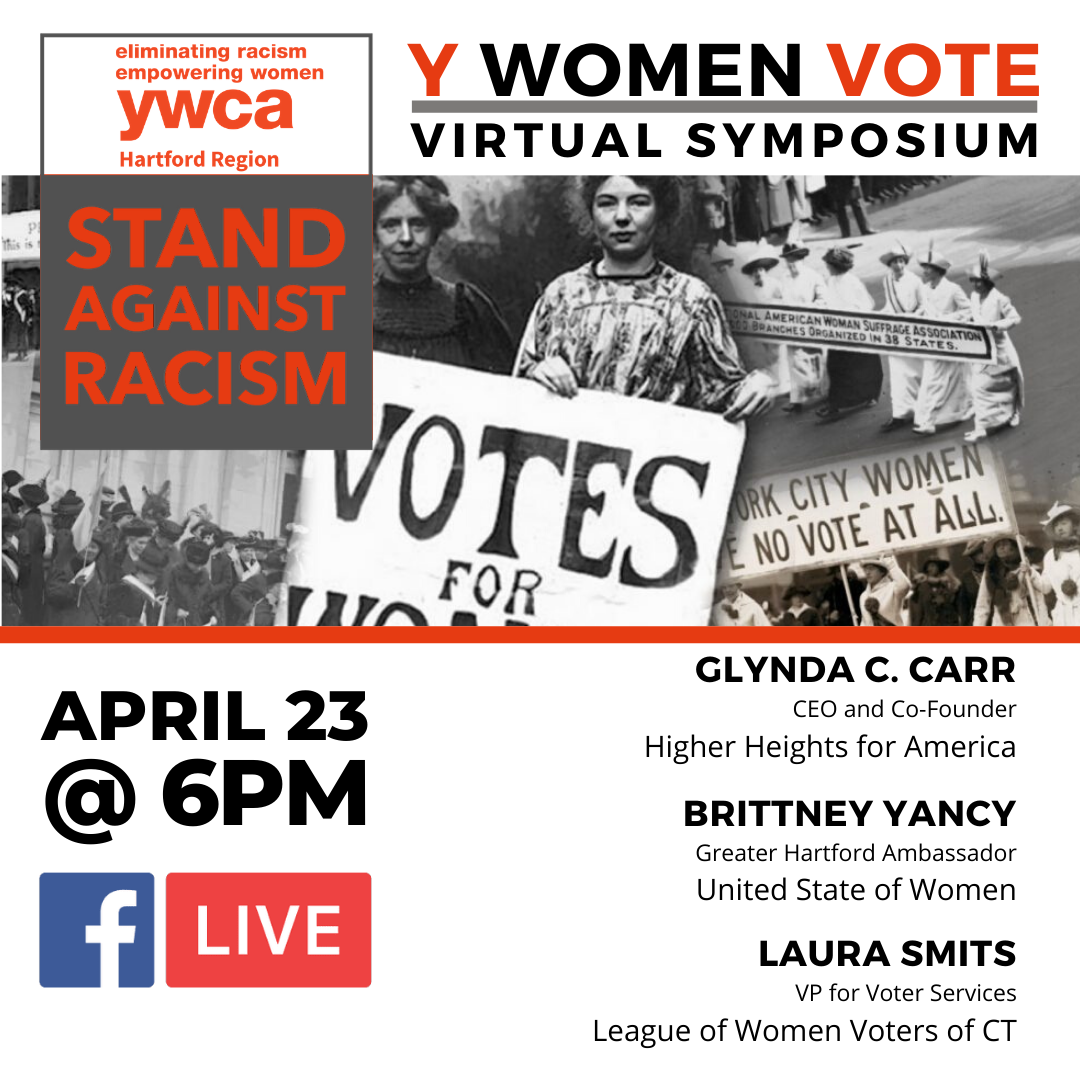 Thursday, April 23, 2020 -

6:00pm

to

7:00pm
We are honored to stand with YWCA Hartford Region  during their annual Stand Against Racism. Join online for a Facebook Live event, Thursday, April 23rd at 6:00 PM for a virtual symposium that will be both inspirational and informative. NOTE: You do not have to have a Facebook account to view this live event.

Tune in and discover #YWomenVote and the importance of civic engagement in racial justice this election year.
We will hear from:
- Brittney Yancy, Ambassador of United State of Women, on "The History of Women and the Ballot",
- Laura Smits, our own LWVCT Vice President of Voter Services, on "Present Day Barriers", and
- Glynda C. Carr, CEO of Higher Heights for America, on how to "Strategize and Mobilize".
Issues referenced by this event: