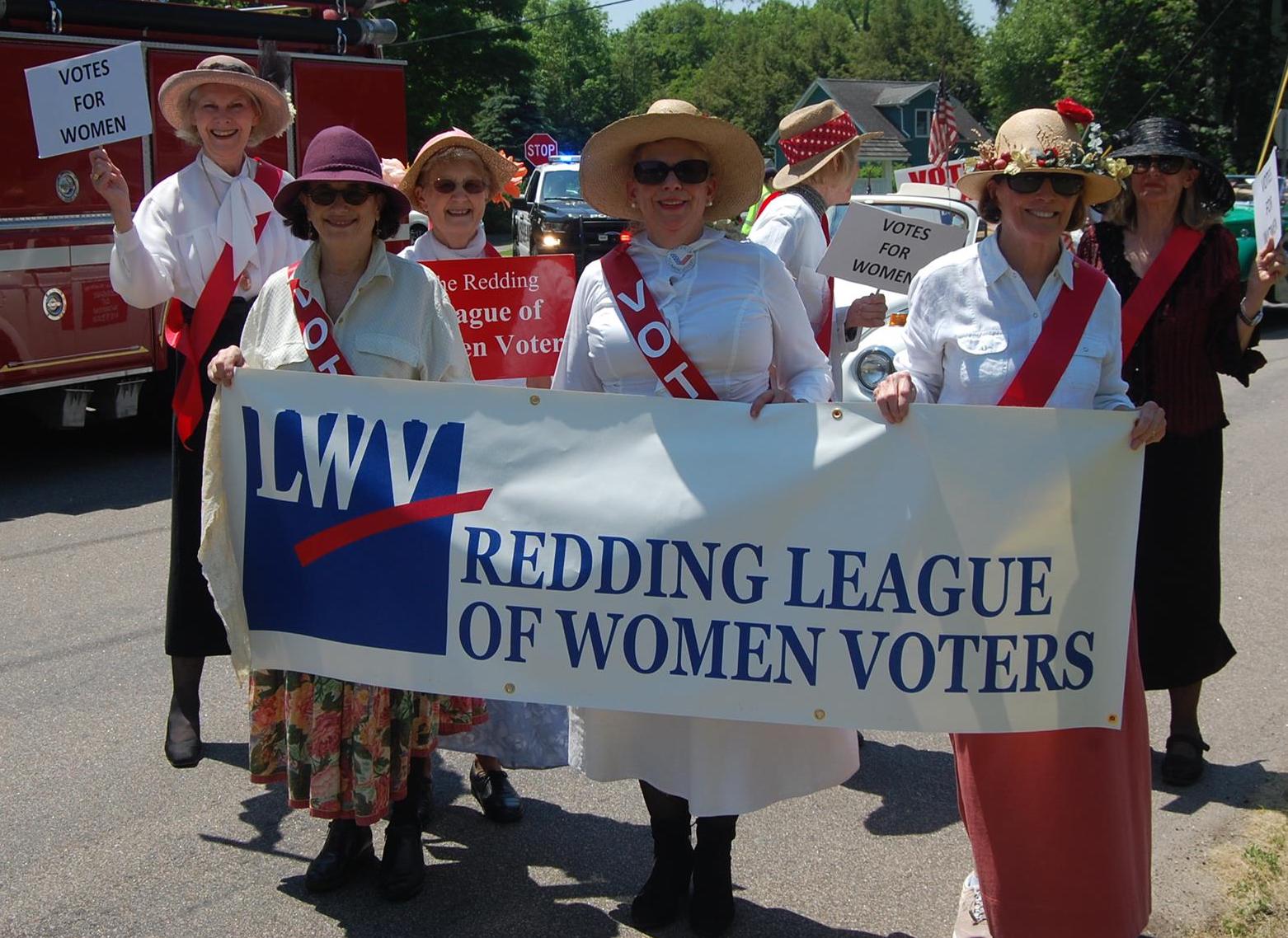 LWV Redding includes Redding, Redding Ridge and West Redding
2019_redding_municipal_candidate_statements_-rlwv.pdf
NEW!
2019 Municipal Candidate Statements for candidates running for contested seats on November 5, 2019
Meetings and Events
The Redding board meets on the second Monday of each month (except June and July) at 12 noon at the Redding Town Hall.   
Join us on Facebook for news and events!
Voter Information
The League of Women Voters of Connecticut has created a special website designed specifically for voters. Designed to help both new and experienced voters in Connecticut find election information; it includes access to how-tos on registering to vote; identifying local, state, and federal candidates; voting by absentee ballots; and voting (and helping out) at the polls.
Everything you need to know about voting in Connecticut: votect.net
Please note that membership dues and contributions to LWVCT are not deductible as charitable contributions for tax purposes. Contributions to the LWVCT Education Fund are tax deductible and much appreciated.
President: Kim O'Rielly
First Vice President & Secretary: Emily d'Aulaire
Second Vice President: Margaret Brown
Treasurer: Janice Meehan
Elected Directors: Mary Ann Carman, Virginia Cohen Jean Taylor, Jean Whitham, Mary Beth Sharkey, and Colleen Joyce
Appointed Directors: Phyllis Rhodes
Nominating Committee: Colleen Joyce, Chair; Pat Mosio and Michelle Grande
Voter Services Chair: Mary Beth Sharkey