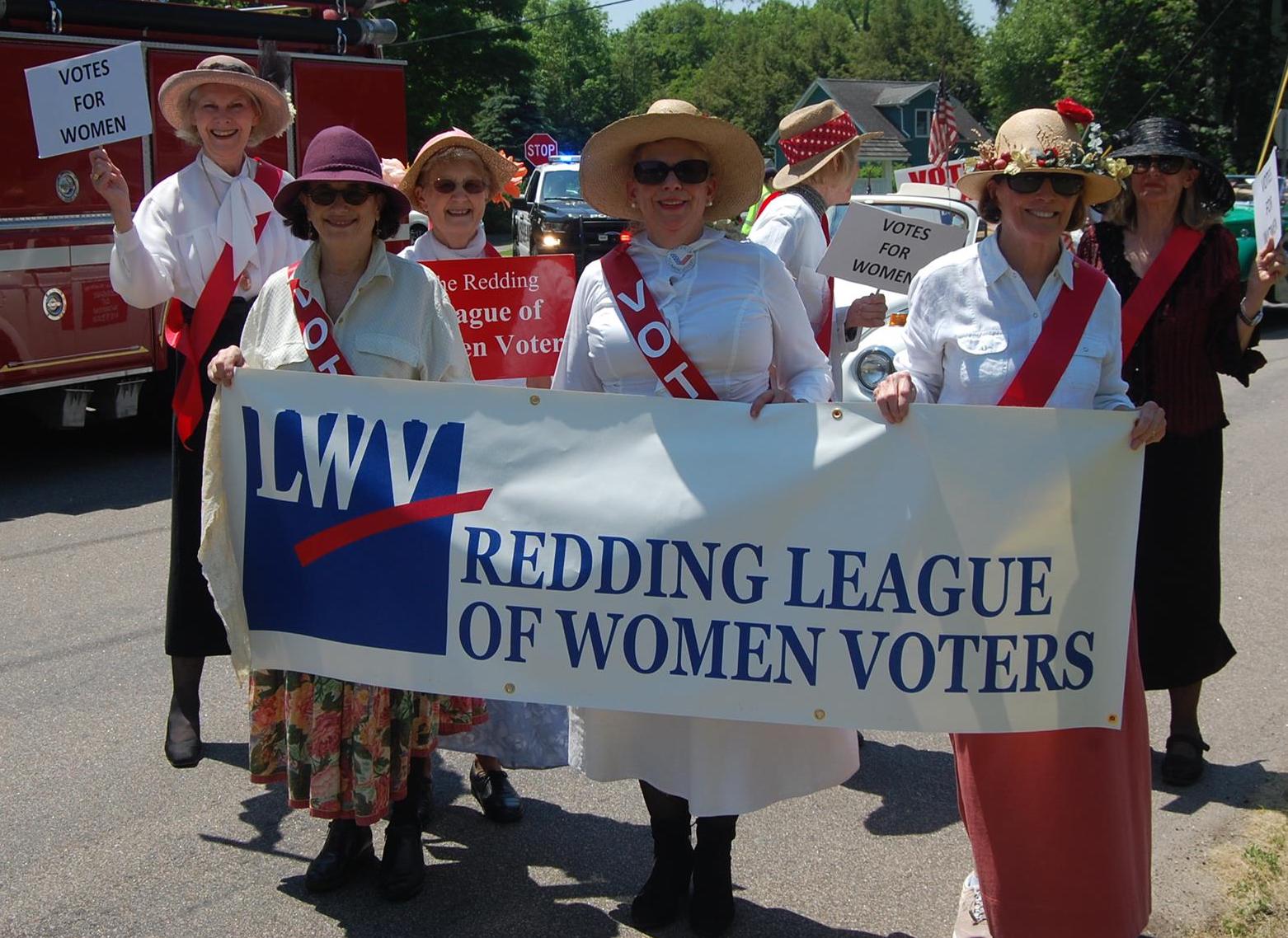 LWV Redding includes Redding, Redding Ridge and West Redding
FOR VOTING INFORMATION:
https://my.lwv.org/connecticut/voter-services
Past Events


Redding League of Women Voters Hosts Third Annual Speak Up on Wednesday, Feb. 19 from 7:45 to 9:45 pm at Redding Community Center
WHAT is a Speak Up? 
An opportunity to become better informed via direct dialogue between residents and a cross-section of elected officials and town employees.
WHO are the invited panelists? 
Town of Redding: First Selectman; Social Services Director; Board of Finance Chair; Health Officer; Chief of Police; Superintendent of Schools; Fire Chief; Planning and Zoning Officer; Building Inspector; Park & Recreation Director CT
State Legislators: State Senator Will Haskell State Representatives Raghib Allie-Brennan and Anne Hughes
WHY should I attend?
This is an opportunity for Redding residents to:
 Ask their questions and/or voice their concerns
 Hear directly from elected officials and town employees
 Get informed!
More Details: https://townofreddingct.org/wp-content/uploads/2020/01/2020-RLWV-Speak-U...
Meetings 
The Redding board meets on the second Monday of each month (except June and July) at 12 noon at the Redding Town Hall.   
Join us on Facebook for news and events!
Voter Information
The League of Women Voters of Connecticut updates the Voter Service page with the latest information.  Check out the LWVCT Facebook page for the latest voting news. 
Contact Us

Covering: Redding, Redding Ridge, West Redding
Contact: Emily d'Aulaire
Web: https://my.lwv.org/connecticut/local-leagues/lwv-redding
Email: lwvredding [at] lwvct.org
Redding League of Women Voters
P.O. Box 1100, Redding Center, CT 06875 

Local Leagues set their dues according to their objectives for the coming year, thus, dues may be different from League to League. A significant part of each member's dues goes to support League work on the state and the national levels. Learn more about joining!
Please note that membership dues and contributions to LWVCT are not deductible as charitable contributions for tax purposes. Contributions to the LWVCT Education Fund are tax deductible and much appreciated.
President: Kim O'Rielly
First Vice President & Secretary: Emily d'Aulaire
Second Vice President: Margaret Brown
Treasurer: Janice Meehan
Elected Directors: Mary Ann Carman, Virginia Cohen Jean Taylor, Jean Whitham, Mary Beth Sharkey, and Colleen Joyce
Appointed Directors: Phyllis Rhodes
Nominating Committee: Colleen Joyce, Chair; Pat Mosio and Michelle Grande
Voter Services Chair: Mary Beth Sharkey