About the League 
The League has worked for nearly 100 years educating, advocating for, and empowering voters.
Our Mission and Roles
The League of Women Voters is a nonpartisan political organization that encourages the informed and active participation of citizens in government.
It influences public policy through education and advocacy. We never support or oppose any political party or candidate.
The League of Women Voters has two separate and distinct roles.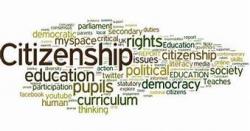 Voters Service/Citizen Education: we provide unbiased nonpartisan information about elections, the voting process, and issues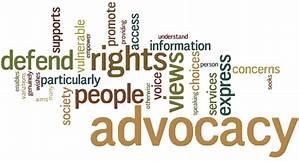 Action/Advocacy: although we are nonpartisan, after study, we use our positions to advocate for or against particular policies in the public interest.
The League of Women Voters, a non-profit 501(c)3 corporation, finances voter service and citizen education activities and conducts action and advocacy.
The LWVUS has numerous positions published in a document called Impact on Issues. It contains a short summary of the League's public policy positions that can be used as a quick reference for the League's various thoughts on positions. This PDF document contains national positions and documents the history of LWVUS action at the federal level. There are separate sections addressing four broad topics:  
Representative Government
International Relations     
Natural Resources
Social Policy

  A printed/published version of Impact on Issues 2018-2020: A Guide to Public Policy Positions by League of Women Voters of the United States | May 6, 2019, can be purchased through Amazon.com for $5.95.
Our Work at the State Level: A Focus on Advocacy
Some League members achieve satisfaction by:

addressing their passion through involvement in the LWVDE Advocacy Corps

developing sufficient expertise and experience to become registered lobbyists for the League

Others support the official lobbyists and develop their expertise by:

researching issues

sharing their professional expertise

studying the implications of proposed legislation

drafting letters to the editor, or Op Ed's (Opinion Editorials), or testimony

tracking the status of bills as they work through the legislative process

observing committee hearings or legislative sessions.
Whatever our role, we are always inspired by the opportunity to learn more about our state government and have an impact on public policy, working with other Advocacy Corps members who are knowledgeable and anxious to share their enthusiasm and experience with others. League members are invited to: 

participate in our monthly meetings in Dover

deliberate on the pros and cons of proposed legislation that affects all of us

become a part of the work of the League in advocating for positions

help make democracy work here in Delaware

contact

lwvde

[at]

comcast.net

(Linda Barnett)

, 

the Advocacy Chair, if interested in coming to a meeting.
A lot of our work can be done from the comfort of home, researching, and writing about the issues. We'll be happy to mentor you as you learn about our work.
Local Leagues in Delaware
There are three local Leagues in Delaware. Each one serves one of our three counties. They are:
Those who join a local League in Delaware are automatically members of the LWV of Delaware and The League of Women Voters of the United States.
To find other state and local Leagues, go here.
The LWVDE Board of Directors
Officers (2019-2021)
President: Carol Jones (LWVSC)
1st Vice President: Sandy Spence (LWVSC)
2nd Vice President: Linda Barnett (LWVNCC)
Secretary: Kathleen Baker (LWVSC)
Treasurer: Jill Itzkowitz (LWVNCC)
Webmaster: Mary Ann Coe (LWVKC)
Other Directors:
Sue Claire Harper (LWVSC)

Beverly Jackson (LWVKC)
Coralie Pryde (LWVNCC)
Les Stillson (LWVKC)
Ellen Wasfi (LWVKC
Jack Young (LWVSC)
In addition, local League Presidents are Board members:
Kent County: Mary K Eggers

New Castle County: Marjorie Johnson

Sussex County: Gwendolyn Miller
Nominating Committee
Letty Diswood (LWVNCC) Chair
Penny Deiner (LWVSC)
Martha Redmond (LWVSC)
Donna Reed (LWVKC)

Linda Barnett (LWVNCC)

Ellen Wasfi (LWVKC)
Land Use Committee (as of April 2020):
The LWVDE Land Use/Transportation Portfolio Chair serves at the pleasure of the Advocacy Corps of the LWVDE. The work of the chair is routinely reviewed by the Land Use/Transportation Committee of the LWVNCC and is directed by a consensus of views of that committee. The portfolio includes statewide planning, land preservation, transportation, the interrelation of transportation to land use, and climate change issues directly related to any of the preceding.
Election Committee (as of April 2020)::
The primary purpose of the LWVDE Election and Voting Committee is to promote legislation that facilitates voting in Delaware.  The committee also works on projects to assist those that may have difficulty in voting, such as the elderly and incarcerated, and partners with the Delaware Department of Elections to ensure that voting machines and the voting process operate smoothly.
Environment Committee (as of April 2020):
The Environmental Committee is part of the LWVDE Advocacy Corps (AC). The work of the committee focuses on any issue that can impact Delaware's environment and the ability to protect the land, water, and air from pollution. Committee members follow environmental legislation for the AC, and prepare and present testimony on bills of interest. Members also work with other environmental groups within and outside of Delaware.
New Citizen Ceremonies Coordination Committee (as of April 2020):
After successfully fulfilling the required criteria to be granted US citizenship, applicants receive their certificates of citizenship during naturalization ceremonies.  In Delaware, these ceremonies are scheduled eight times a year either at the US District Court House in Wilmington or in Clayton Hall at the University of Delaware, Newark. The LWVDE New Citizen Ceremonies Committee co-chairs coordinate with the federal court to attend every event so as to assist each new citizen. With the assistance of LWVDE volunteers, the new citizens are provided with a packet of voting information including a roster of their US and Delaware legislators. League volunteers, traditionally from New Castle County (LWVNCC), are available to respond to citizens' questions regarding voting issues.