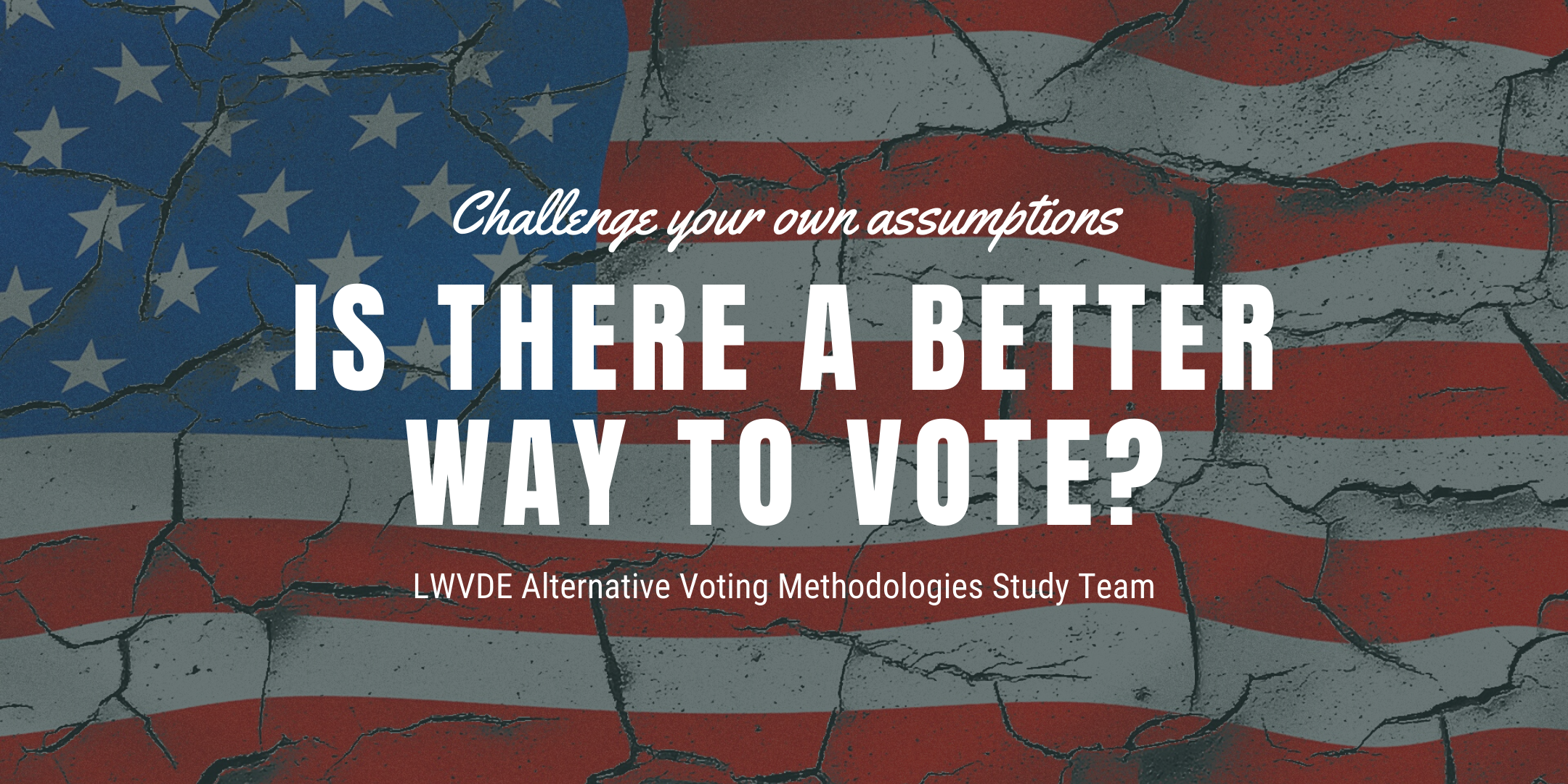 Location
Route 9 Library & Innovation Center
New Castle
Delaware
19720
Delaware US
Tuesday, January 14, 2020 -

6:00pm

to

8:00pm
Is there a better way to vote? Learn about alternatives to "The Lesser of Two Evils" elections.
The LWVDE Alternative Voting Methodologies Study Team will present in each Delaware county in Jan/Feb 2020. The sessions will cover:
Purpose and scope of the LWVDE Study
Alternative voting systems in our scope - standard runoff elections, ranked-choice instant runoff, range or "score" voting, ranked-choice with multi-member districts ("Single Transferrable Vote")
Hands-on ballot demonstration exercises, so attendees can really get a feel for each alternative
The proposed LWVUS Concurrence on Electoral Systems... which is happening concurrently but independent of the LWVDE study
The events are free and open to the public, but space is limited so please reserve your spot using the Eventbrite link above. Light refreshments will be provided.
Please feel free to download and share the
event flier.
Issues referenced by this event: