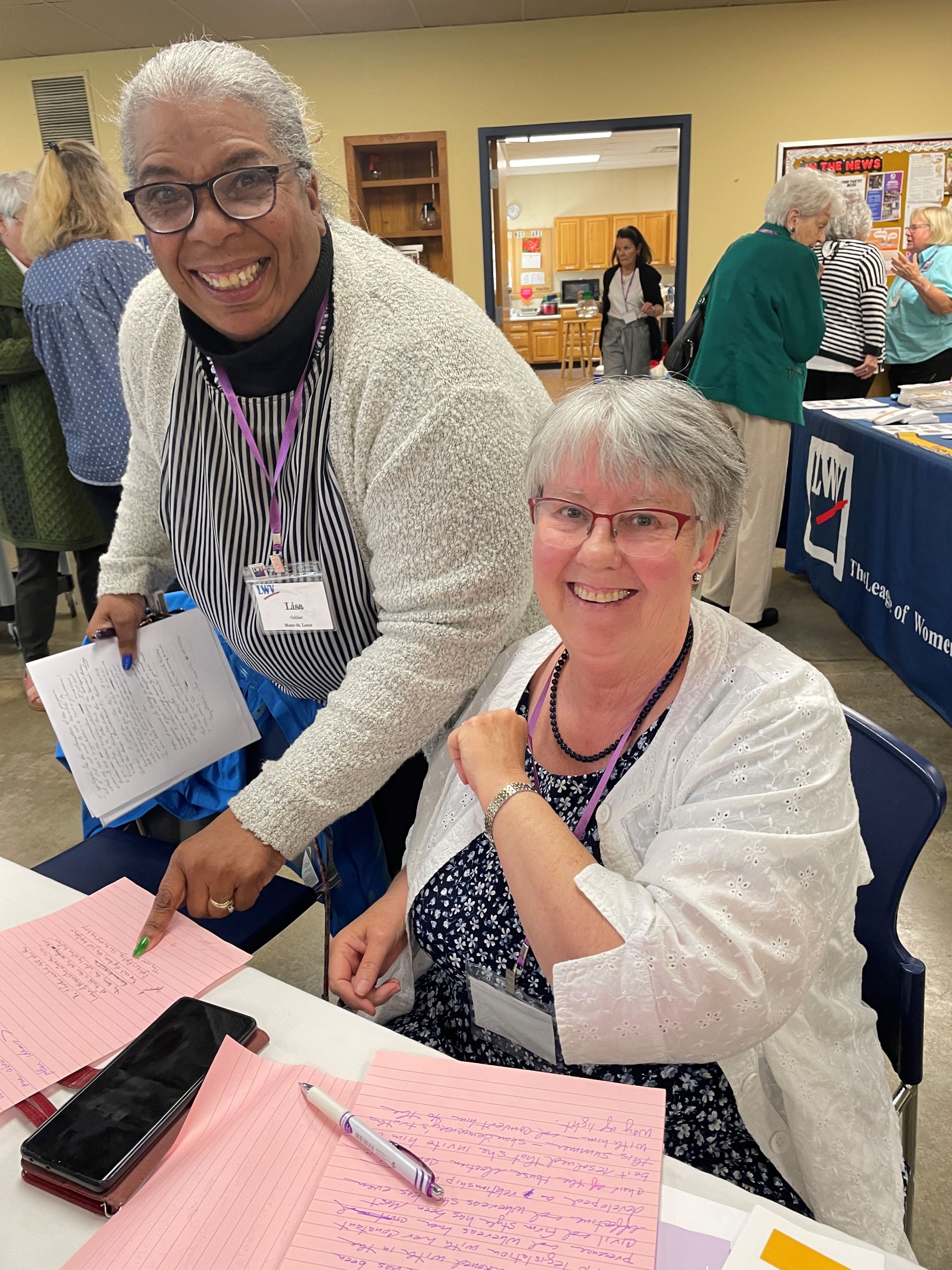 Lisa Collier, Kathleen Farrell and Joan Hubbard came up with several clever resolutions at the May 6 State Convention in Columbia, "Getting in More Good Trouble."
Metro's 17 delegates were pleased to see almost all of their program suggestions approved. 
Pictured below are Barbara Sheinbein with Angie Dunlap, Sydell Shayer, Joan Hubbard, Kay Park, Debby Howard, Linda McDaniel and Louise Wilkerson. Debby, Sydell and Linda were recognized as "Lifetime members" who've been in the League for more than 50 years. Joan and Louise were elected to serve on the state board for 2023-2025.