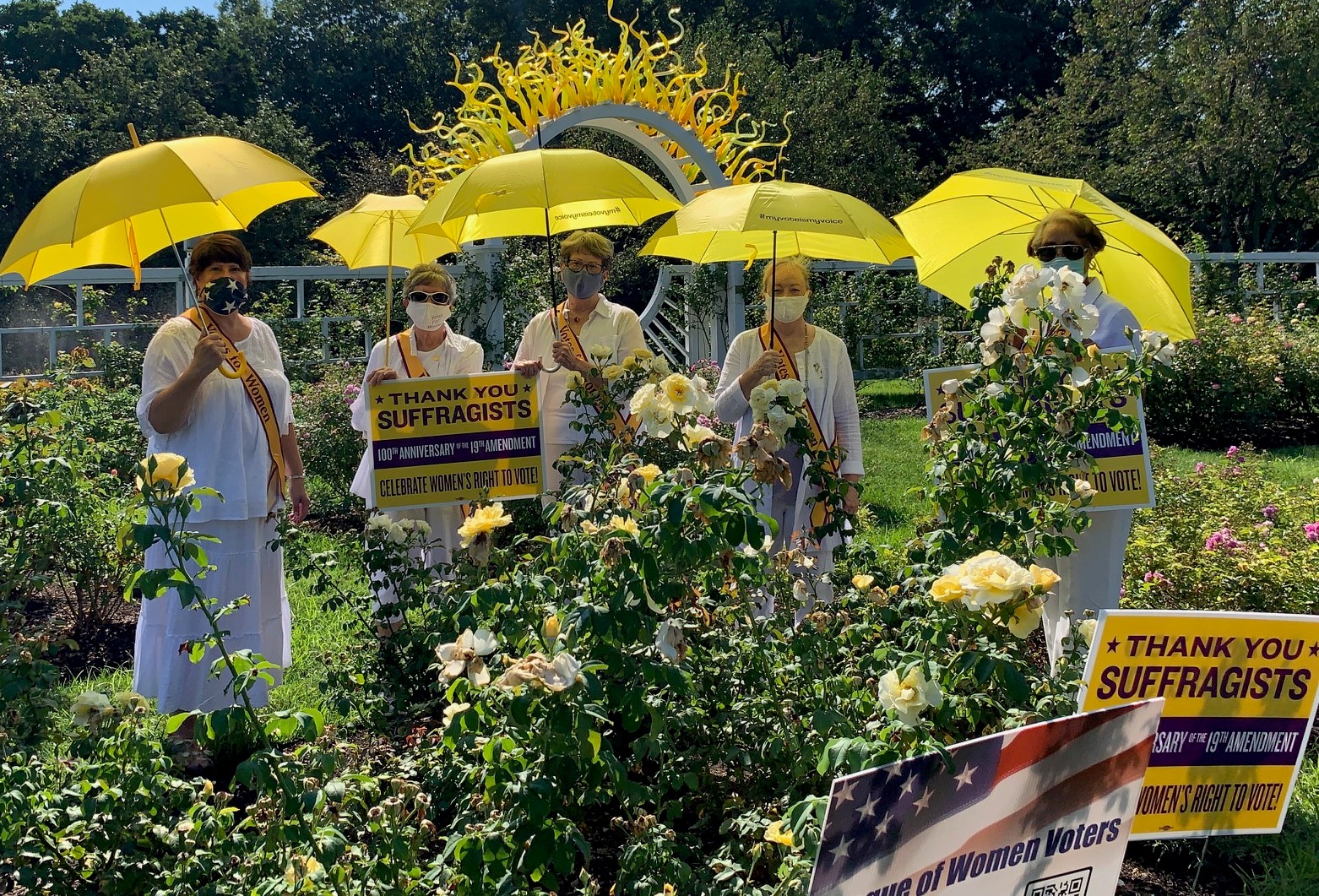 St. Louis recognized the 100th Anniversary of the 19th Amendment in a variety of ways:
St. Louis Mayor Lyda Krewson and County Executive Sam Page issued proclamations to the League and ACLU.

The 

St. Louis Wheel

was lit with purple, gold and white lights (suffrage colors) pn August 26.

The Missouri Botanical Garden designated a yellow rose in the Gladney Rose Garden as the "Suffrage Rose"
Several area churches are ringing bells at noon on Aug. 26 in honor of women voters (Bells for Belles).
Former LWVUS President Dr. Carolyn Jefferson-Jenkins spoke about her book "The Untold Story of Women of Color in the League of Women Voters" on Sept. 13. She shared the story of Beatrice Grady who led a thriving Colored Division of the St. Louis League of Women Voters in the 1920s. Edna Gellhorn invited her to join the board "so we might learn together." Grady worked with Carrie K. Bowles to encourage African Americans to register and vote. According to historian Anne Firor Scott, "The League of Women Voters of St. Louis distinguished itself as one of the most progressive League branches on racial concerns and interracial cooperation."