Location
Saturday Night Fever
Stray Dog Theatre
US
Sunday, October 15, 2023 - 2:00pm to 5:00pm
Thank you to all the sponsors, volunteers and attendees who made the 2023 Theatre Party a success.
A special thank to "Disco Inferno" sponsors Julie Gaebe, K Wentzien and Anne Sappington. Mary K Brown, Barbara Harris and Sydell Shayer were sponsors at the "Boogie Shoes" level. Key volunteers included Virginia Baldwin and Mary Toy.
As the Riverfront Times noted, "Stray Dog's Saturday Night Fever has all the right moves." The musical featuring Drew Mizell as Tony and Sara Rae Womack as Stephanie was "nostalgic, booty shaking fun."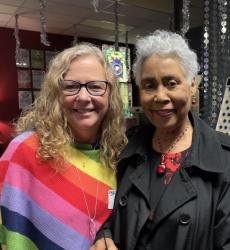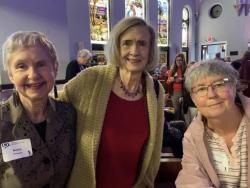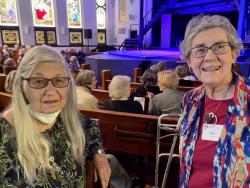 Pictured above are K Wentzien, Patricia Jones, Laurie Velasquez, Louise Wilkerson, Nancy Thompson, Linda McDaniel, Kathleen Farrell, Sydell Shayer and Agnes Garino.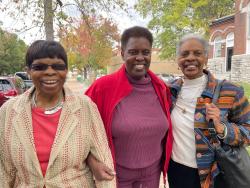 Joyce Burris, Harriett and Joan Hubbard arrive at the Stray Dog Theatre.