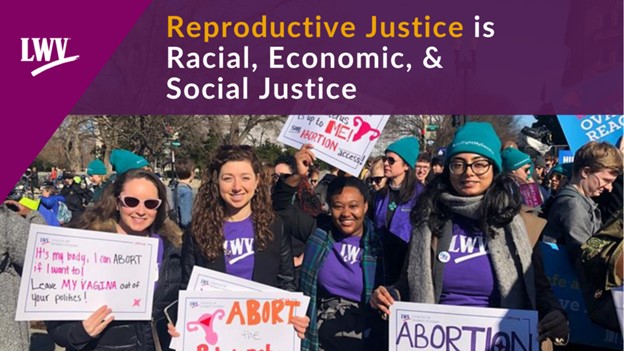 We are collecting thoughtful articles with insight into reproductive rights, abortion care, when life begins, and the role of government in these matters.  If you have some pieces to suggest, email them to lwvop1 [at] gmail.com.

My Abortion at 11 Wasn't a Choice. It Was My Life. To view this article, click on this link: https://www.nytimes.com/2022/08/18/opinion/abortion-pregnancy-child-roe....
The New York Times by Nichole Walker, August 18, 2022  

Commentary: SC abortion bill gives batterers another way to control, abuse women
Post and Courier by Sara Barber, August 13, 2022
Patients and Doctors Navigate Conflicting Abortion and Emergency Care Laws
Scientific American by Harris Meyer, Kaiser Health News, August 9, 2022 

More than 30 Christian church leaders call for SC to keep abortion legal. Here's why . . .August 8, 2022  
States With Abortion Bans Risk Losing Their Economic Edge. To view this article, click on this link: https://www.nytimes.com/2022/07/11/us/politics/abortion-ban-states-busin...
The New York Times by Alexander Burns, July 11, 2022
The Supreme Court's decision to overturn Roe v. Wade has prompted Democratic governors to pitch their states as better alternatives for business.

A Reproductive Rights Rally in Seneca, SC. Teenagers from both sides of this issue speak out peacefully.
The Journal by Norm Cannada, July 21, 2022

Abortion, Justice and Religion: a Q&A with Rabbi Danya Ruttenberg of the National Council of Jewish Women. Rabbi Danya shares her thoughts on Dobbs v. Jackson and the fight for abortion rights.
February 17, 2022