Criminal Justice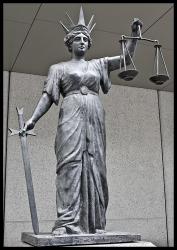 League of Women Voters Spokane Area is a coalition partner of Smart Justice Spokane.  The League supports legislative action and policies that address inequalities in criminal justice and policing in Washington and in the Spokane area. Our League Criminal Justice study group would like to hear from new and long time League members interested in working in support of criminal justice reform. 
News  "Breaking up 'Law and Justice' Will Amputating Half of Spokane Regional Law and Justice Council Save It- Or Cripple It?"  Inlander. April 15-21, 2021
LWVSA Criminal Justice Committee speaker series with James Murphy, James McDevitt, Phillip Wetzel, recorded January 25, 2021 in Spokane.