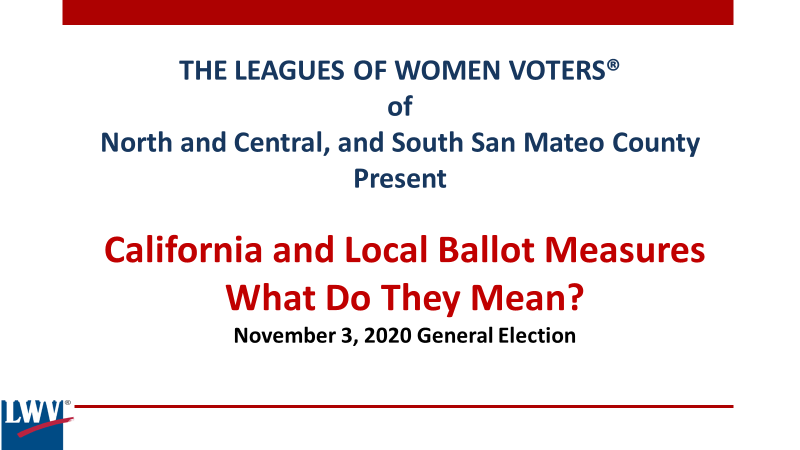 Saturday, October 3, 2020 - 12:00am to Monday, October 26, 2020 - 11:45pm
The Leagues of Women Voters of San Mateo County, along with the North and Central San Mateo County leagues, is proud to co-host the Pros & Cons, a nonpartisan explanation of state propositions with supporting and opposing arguments.  Time during the presentation will be given to questions. Feel free to download the Pros & Cons PDF , the Pros & Cons for Measure RR and visit Voter's Edge CA for more information. Come and join us to get an understanding of the 13 ballot measures that we will be voting on soon!
We invite you to join us at one of the Zoom webinars listed below.