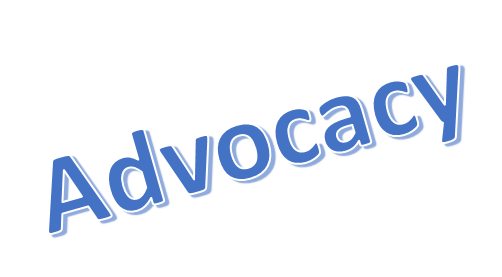 Time Range For Action Alert:
April 19, 2020

to

May 30, 2020
LWVDE Voting Bills and Information
In these tough times, the League of Women Voters of Delaware is still hard at work, and there are steps that all concerned citizens can take right now, as well. Read on for election information, actions you can take to contact your legislators for support, and upcoming Zoom sessions.
Important Legislation
Delaware law does not currently allow no-excuse absentee voting and there is no vote-by-mail.
Last month Governor Carney delayed the presidential primary and expanded the reasons on the absentee ballot to include self-isolation due to COVID-19.  With the general election coming up November 3, we want to be proactive in developing alternatives to in-person voting in case health risks still exist.  The Wisconsin election exemplifies a cautionary tale if a state is not prepared.
The LWVDE is asking you to contact your legislators and the governor on each of the following two votes by mail options. Click to read the LWVDE position paper on the current vote by mail bill HB175 that identifies the benefits and issues of a vote by mail process, including the unproven charge that such a process is open to abuse. And here is an excellent letter to the editor from one of our members, Alan Evantash, that highlights the importance of vote by mail at this time. https://delawarestatenews.net/opinion/letters-to-the-editor/letter-to-the-editor-expand-voter-provisions-for-safer-november-presidential-election/
1.     HB175 is currently on the ready list in the legislature, but given the shortened session, it may not be considered. This bill would allow any qualified voter to contact the State Elections Commission for a vote by mail ballot, which you can drop off at any polling place or secure dropbox. Passage of HB175 would enable Delaware to join the 28 states that currently allow voters to vote by mail without providing a reason.
2.     On March 27 the CARES Act was signed into law.  This federal legislation includes $400 million for states to prepare for the 2020 elections.  Delaware could take advantage of these funds to create a comprehensive vote by mail process where the state mails ballots to every registered voter automatically. Five states currently vote by mail, and many other states are considering changing to all vote by mail if health risks remain in November.  Let's add Delaware to the list.
Voting and Census Information
| | | |
| --- | --- | --- |
| Presidential Primary June 2 | School Board Election June 16  | State Primary September 15 |
| Registration Deadline 5/9 |   | Registration Deadline 8/22 |
| Absentee Ballot Deadline 5/29 | Absentee Ballot Deadline 6/12 | Absentee Ballot Deadline 9/11 |
| Deadline to change party is closed |   | Party change Deadline 5/29 |
Helpful links for completing absentee ballots and registering to vote
Census - It's Not Too Late
Due to the COVID-19 pandemic, the Census Bureau has extended deadlines to keep its workers and the public safe.  The new deadline for self-response is August 14. But responding sooner online, by phone, or by mail will save the cost and effort of Census takers to ensure a complete count.
More information has been made available by the League at https://my.lwv.org/delaware/article/update-census-2020.
If you haven't responded yet, please do so now.  Report where you were living on April 1.  And please share this information to your friends and social media forums.
Upcoming Zoom Sessions
Please join us for an information session by Zoom web conference on Monday, May 18 from 11:30 a.m. – 1 p.m. by Delaware's election commissioner Anthony Albence, hosted by the League of Women Voters of New Castle County. Look for details here in the coming weeks.