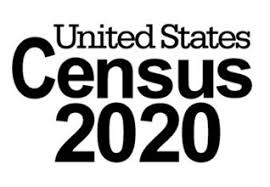 2020 Census
As mandated in Article I, Section 2 of the U.S. Constitution, every 10 years, we conduct a nationwide count of every person living in the United States.
By providing updated counts of population, housing, and other key demographic data, results from the 2020 Census will guide reapportionment of representation in the U.S. Congress and help states in redrawing the boundaries of all congressional and state legislative districts for the coming decade.
The 2020 Census results will also be used to reset benchmarks for national, local, and small area counts for other government surveys, in addition to many public and private data sets.
Census data is used in distributing more than $675 billion in federal funds annually. Delaware gets approximately $2,000 per resident. In 2010, approximately 5,000 Delawareans did not fill out the census form -- roughly $10 million of federal funding a year or $100 million over the decade since 2010 that did not come into the state.  
By April 1, 2020, every home will receive an invitation to participate in the 2020 Census. You will have three options for responding: online, by phone, or by mail.
======================
Watch these new Public Service Announcement (PSA) by the U.S. Census Bureau to learn more about the different ways to respond to the 2020 Census.  
How Do I Take the 2020 Census?
A New PSA