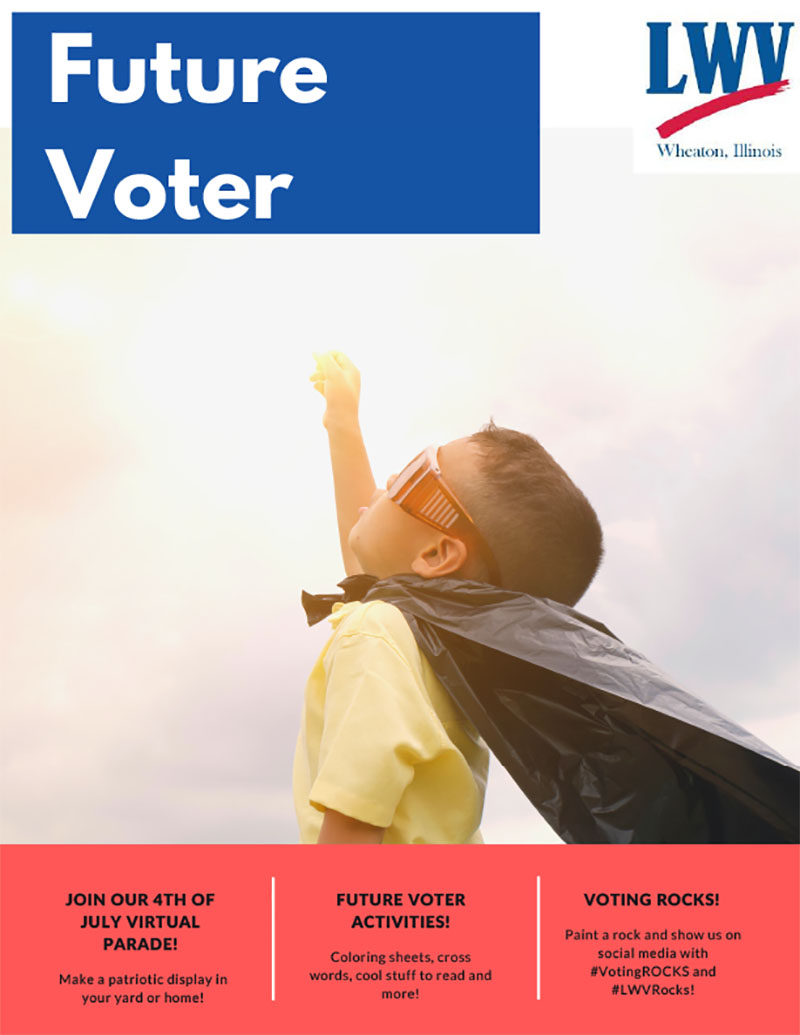 Are you having trouble keeping your kids busy during the pandemic?  
Here is an Activity Book for Kids to have fun while learning about the importance of voting.  You can share their artwork on social media and keep everyone aware of the importance of voting.  Thanks to member, Mary Pritchard, for creating it.  
A Spanish Version is also available for Spanish-speaking children.