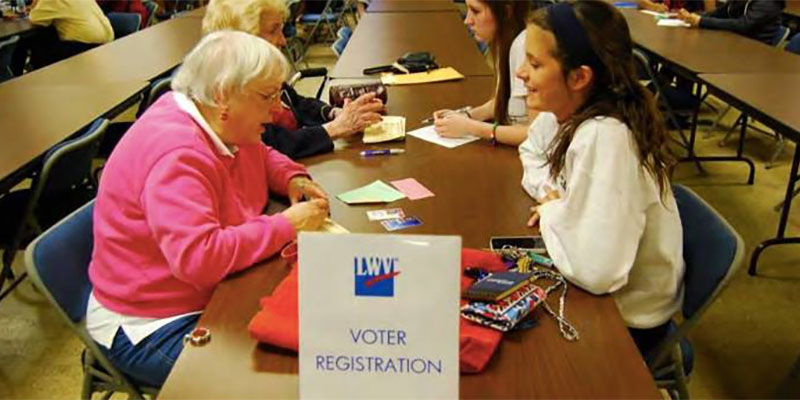 The League of Women Voters assist with registering voters in the communities we serve. There are no registration events 30 days before an election until 2 days after the election. League members register every month at:
Wheaton library the first Tuesday of each month, 7:30 - 8:30 p.m.
Warrenville library  the third Tuesday of each month, 6:30 - 7:30 p.m
If members would like to volunteer for any of the events, please sign up.