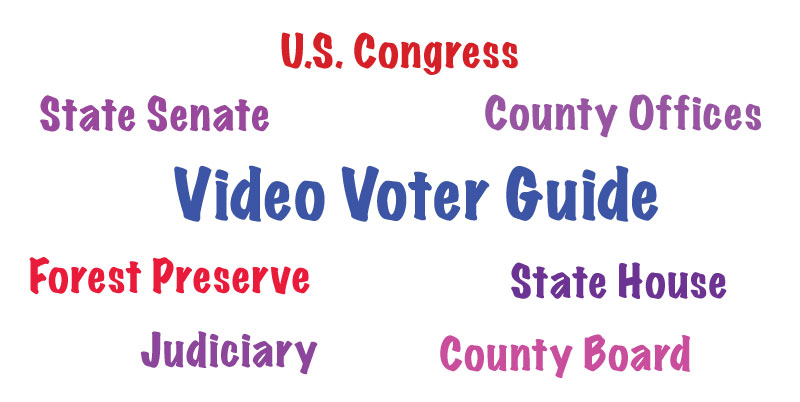 The Wheaton League of Women Voters invited candidates to participate in our Video Voter Guide who are running for office in the communities we serve: Warrenville, West Chicago, Wheaton, Winfield and Carol Stream
The League of Women Voters is a nonpartisan political organization that encourages informed and active participation in government.  LWV does not endorse or oppose candidates.
The candidates' videos have not been altered or edited and are presented as submitted by the candidates to LWV of Wheaton for the November 2020 election.
Click on the candidate's name to view the candidate's video.