Voting in town, state, and national elections, and participating in town meetings, is fundamental to democracy. LWV presents nonpartisan information, through events such as candidate forums and communications such as publications and websites, to encourage and inform voters.  Prospective voters must register to vote or participate in town meetings.
Upcoming elections and town meetings:
Voter information is available on the Secretary of the Commonwealth website: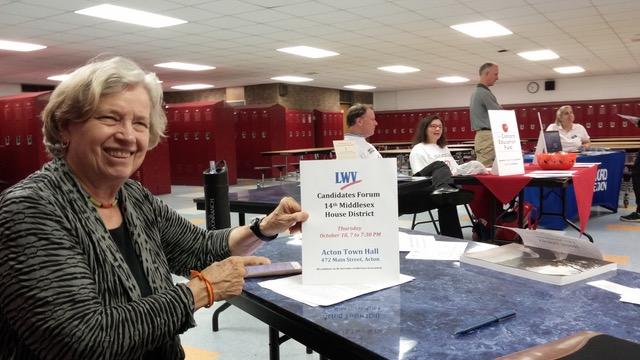 The League registers voters at community events such as back-to-school nights -- please consider volunteering to help!  Right: Holly Cratsley is at the voter registration table at Peabody Middle School.