In 2016, the LWVLA was the recipient of a generous grant from League members Rebecca and James Mauch for the purpose of identifying and implementing strategies for engaging millennials in the civic life of our democracy. 
Mission: to engage young people in the civic life of our democracy in the United States in general and specifically in the LWVLA's service area of Union County, PA. 
Vision: to instill in the young people involved a life-long passion for and engagement in the civic life of our democracy. 
What we do:
Voter education and other electoral support activities
Encourage civil discourse regarding issues facing citizens and legislators at all levels of government 
Inform young people about current issues 
Educate youth about the legislative process
BUCKNELL FELLOWSHIP PROGRAM  
The Bucknell-Mauch Fellowship Program, an initiative co-sponsored with the Bucknell Political Science Department, is designed to enhance political participation within the Bucknell student body through a series of student-run election forums on issues. These facilitated discussions are intended to communicate the importance of voting, learning about election-related issues, and engaging in informed debate on decisive issues. The Bucknell Fellows also provide information on voter registration. This year's Fellows are Maya McKeever ('21), Annie Maley ('21), and Jerra Holdip ('23).
potential fall 2020 MMP forum topics:
health care
the economy and government response to the downturn
climate change
immigration
criminal justice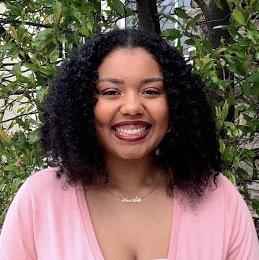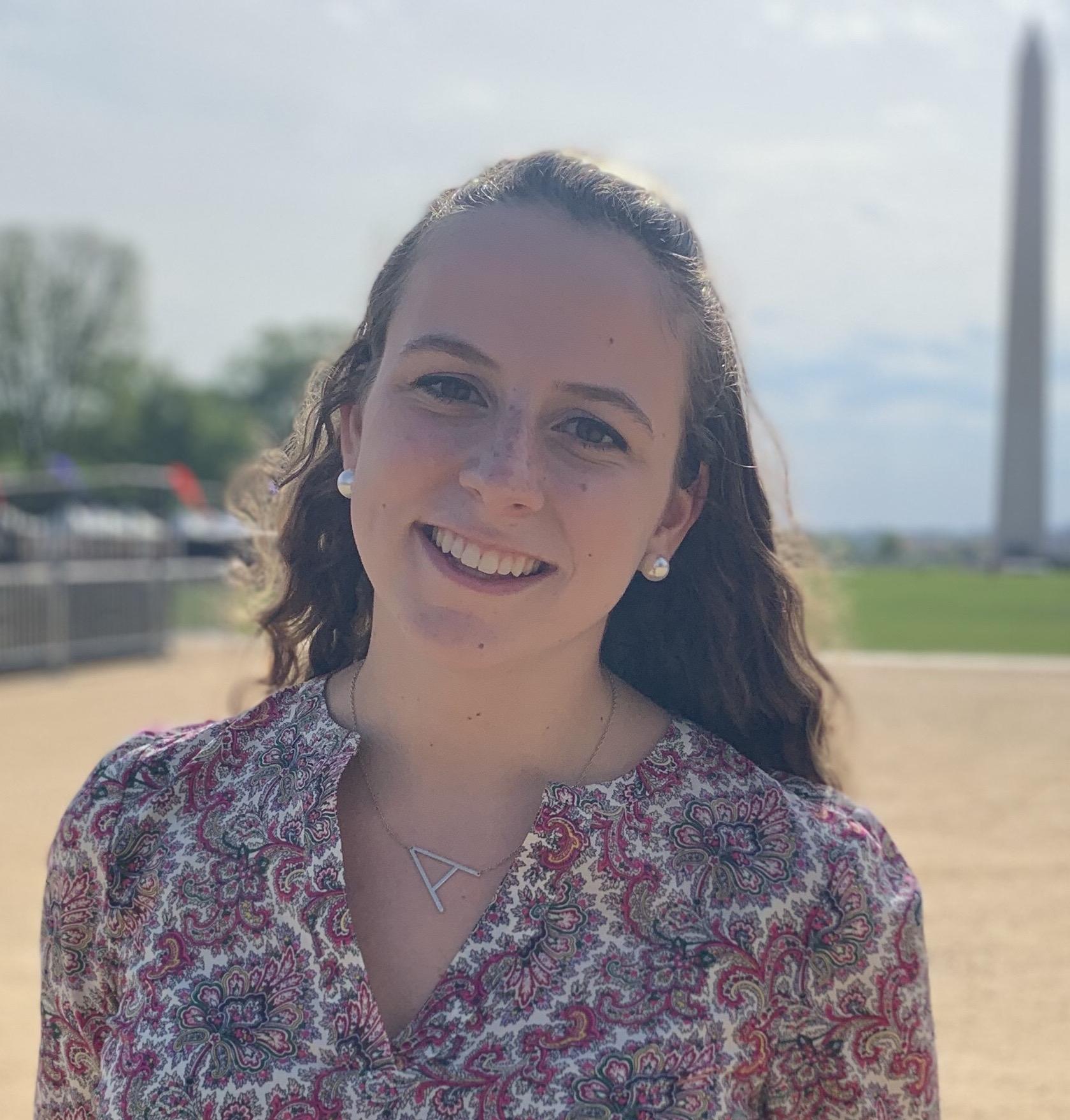 Maya McKeever '21                                 Annie Maley '21                                     Jerra Holdip '23
"…my experience as a Mauch Fellow helped me get my job, and the skills I learned from leading the forums have helped me perform my job better.  Learning about issues from many different points of view, and working to present those issues in a non-partisan way, has made me a stronger and more effective communicator and more empathetic listener."  Midge Zuk, Bucknell Mauch Fellow '18'-19, now a paralegal at the Manhattan DA's office. 
For more information on past MMP Forums,
click here.
HIGH SCHOOL PROGRAM
Learning about the legislative process: Ninth-grade students from Mr. Gessner's civics classes at the Lewisburg HS experience this process either in the classroom or with a visit to the State Capitol in Harrisburg. With help from our local state representative or his/her assistant, the students present their arguments for the bill to their fellow classmates for a vote.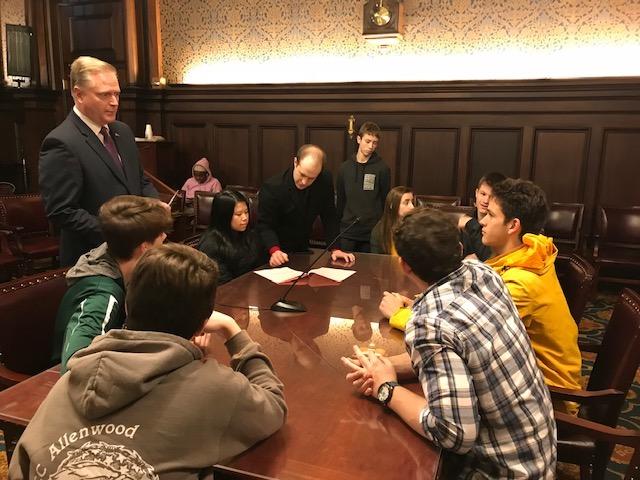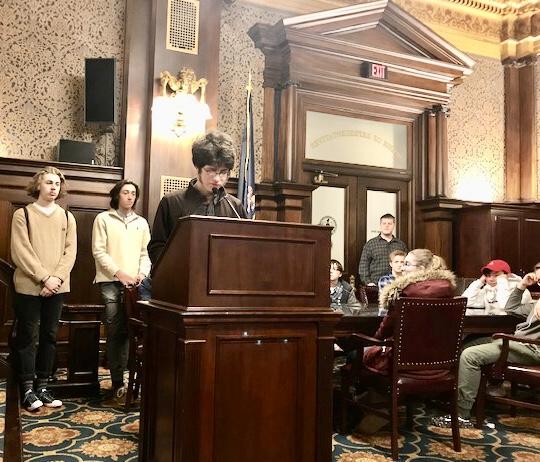 Student interns:  Each year the Mauch Committee selects a high school intern who is interested in completing a project related to civic education.
The intern for 2020-2021 is Paige Kaszuba.  We look forward to working with her! 
"It is hard to know what it means to defend democracy until you sit down with the League of Women Voters of the Lewisburg Area. During the two years that I worked for the League, I became a better writer, thinker, and citizen. I met people with the persistence and skill to implement their visions and the generosity and receptivity to assist with my own." Nick Jacobson, '19-'20 high school intern, now studying at Yale University.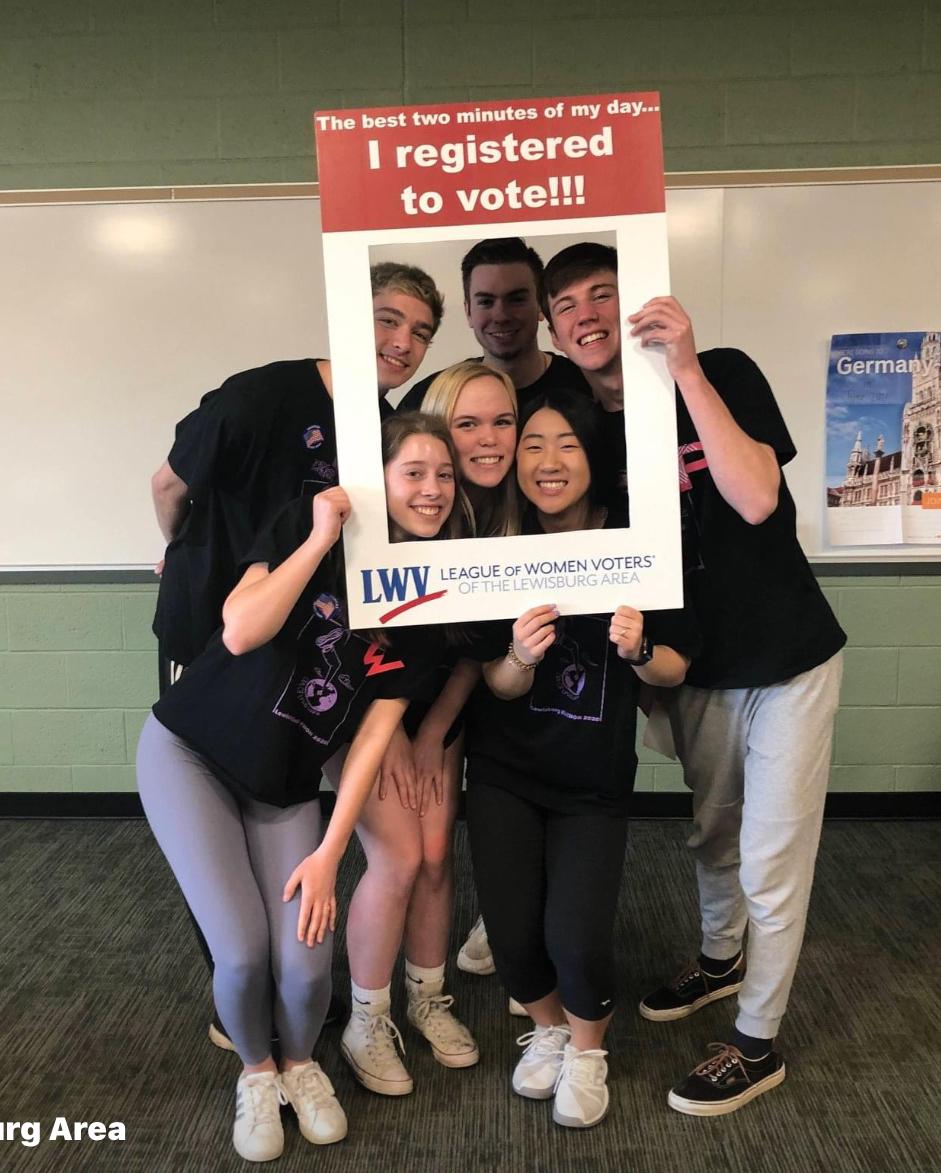 Voter registration drive:  Lewisburg High School requires their students to do a senior project. With LWVLA support, this year senior Allie Mast planned and conducted a voter registration drive at the high school and registered 30 students. Read more about this effort in 
the Daily Item article.
Allie was recognized as a Daily Item Young American for April 13, 2020.
"We are very proud of what the young men and women have done with the help of this project and the League of Women Voters. In 2020 there are so many issues to be decided that it is more important than ever to vote, and to inform ourselves about the people and issues that are part of our voting decisions. No one does a better job of informing us than the League in Lewisburg." Jim and Rebecca Mauch, benefactors of the Mauch Millennial Project.
For more information on past interns,
click here.
LEWISBURG CHILDREN'S MUSEUM
Vote LCM:  The Mauch Project partnered with the Lewisburg Children's Museum (LCM) to create a voting booth exhibit that teaches children the basics about voting and encourages families to share their experiences with civic participation. So far, over 20,000 guests have had the opportunity to learn about voting in a fun way. We also donated a number of books on voting for story time and individual reading.  
"The exhibit not only helps children understand the voting process, but also gives them an active voice in family conversations.  Which is what voting is all about—being heard!" Kahla DeSmit, Executive Director of the Lewisburg Children's Museum
Pop-up exhibit celebrating 100 years of women's suffrage: This exhibit helps children to learn about the fight for women to vote and about the women who waged this fight.  Shortly after the opening of the exhibit in March of 2020, the museum had to close as the coronavirus pandemic swept the nation. This temporary exhibit will be available for viewing when the museum reopens.
Future activities:  The Mauch Committee and the LCM will work together to create special programming related to the exhibits.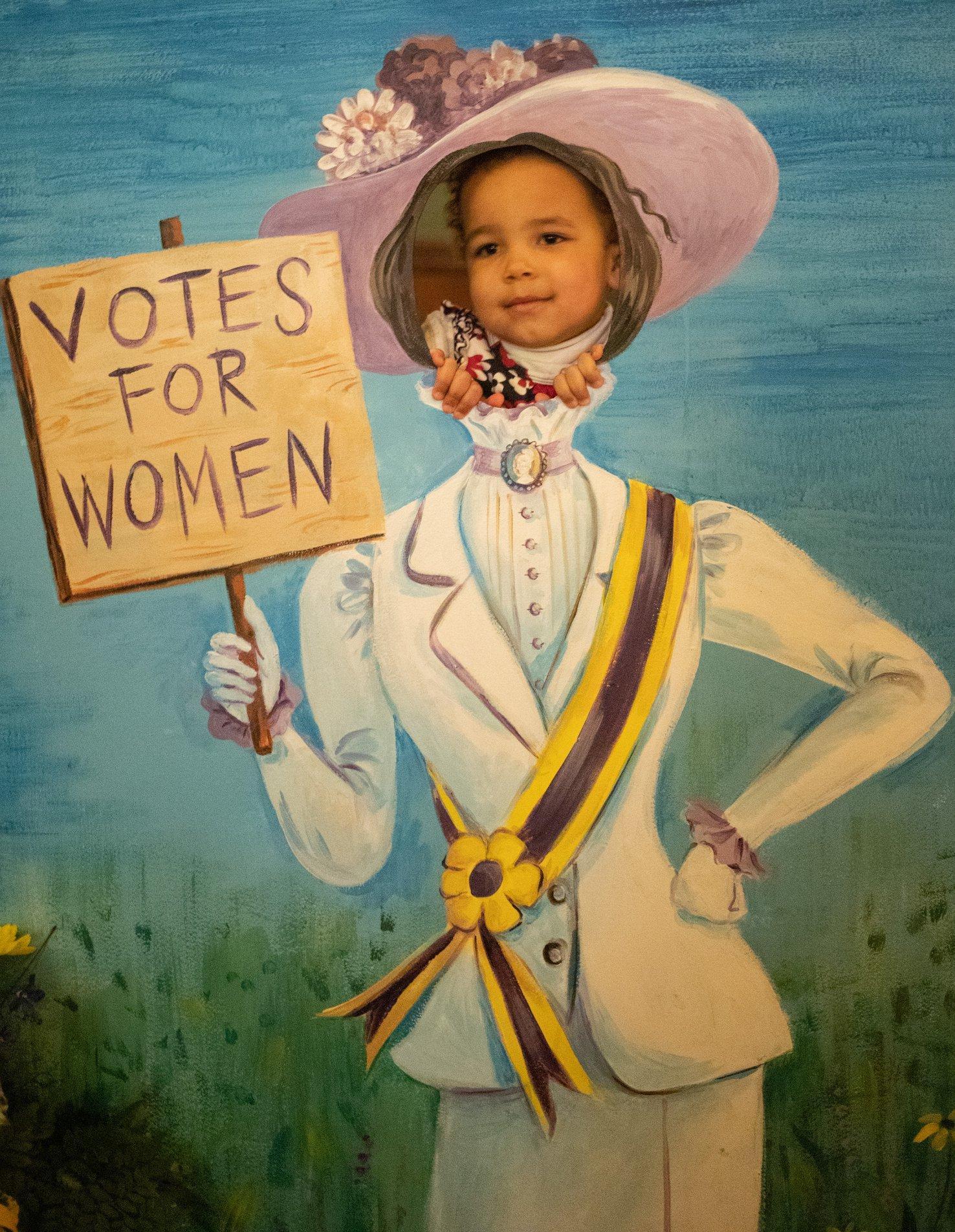 For information on the Mauch Millennial Project's other past activities,
click here.
WE ARE OPEN TO COLLABORATION
Are you a school, a Girl Scout troop, a student group, a church youth group, or an individual who would like help to organize a project that involves young people and civic education?  If so, we invite you to contact us at jrblwv [at] gmail.com.