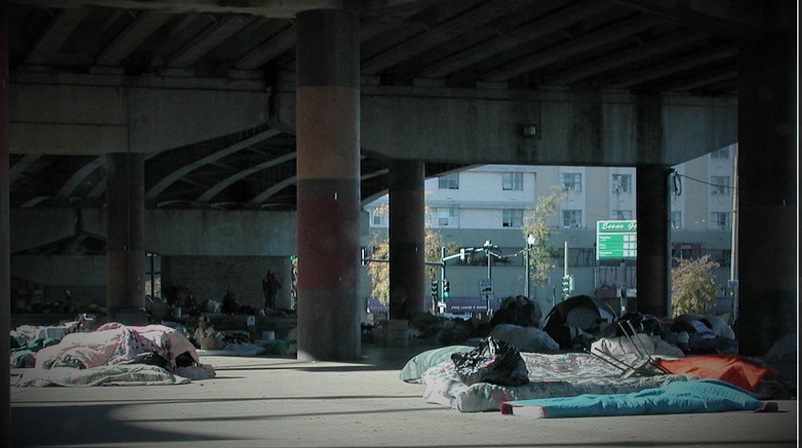 LWV - Spokane Area Homelessness Solutions Committee combined with the Affordable Housing Committee to study: 
 The shelter plan for homelessness in our area during Covid-19 this winter
Camping Sweeps and Community Court citations
Legality of sweeps considering recent court decisions & CDC guidance
Zoning and local housing ordinances and the Growth Management Act
Homelessness Solutions - View our Dec. 13th meeting on Youtube and informative handouts from the presentations. 
Our Feb 8th 2022 virtual meeting a deep dive into all the issues of affordable housing and homelessness. 
Recent Activities
Spokane Regional Collaborative Meeting
The LWVSA Affordable Housing and Homelessness Committee attended the Spokane Regional Collaborative. We hope to share more information about this initiative when our general meetings start again this fall.
Pictured Dan Simonson of Shelter Spokane with Becky Dickerhoof, committee member.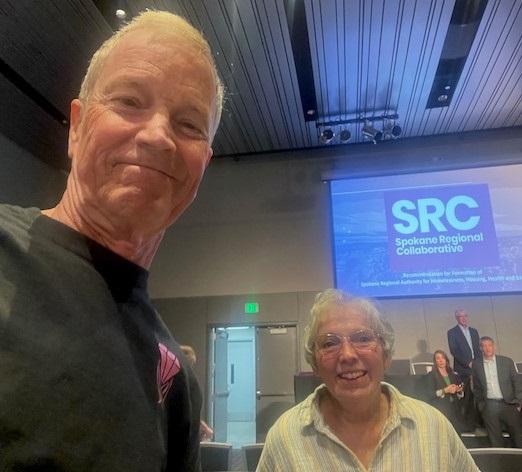 The Homelessness Solutions Committee has been very busy acquainting themselves with community resources visiting Crosswalk (for teens) and Transitions (for women). Members  helped to initiate a community group called Spokane Housing for All.
Members tabled at Camp Hope during the first week of July to offer help to the occupants to register to vote, and it felt great to really make a difference!! 
League Asks for Action on Homelessness. 
Read the four actions and other suggestions from our League President, Ann Murphy.   
Read our
 letter. 
 December 14, 2021.

Homelessness committee writes to Mayor and Spokane City Council
, January 9, 2022.  
Our LWV Homelessness Solutions Committee meets the first Sunday of every month at 3pm.
 If you are interested in participating in this committee or if you have any questions please
 use this contact form Homelessness solutions welcomes your interest.