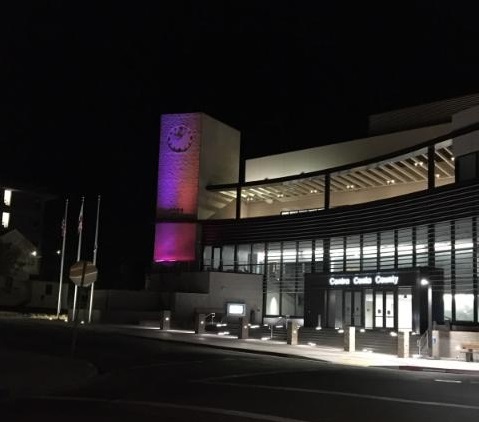 August finished in a purple haze – literally, as the new County administration building was lit up in purple and gold for the celebration of the 19th Amendment centennial and despite the smoke, Ann Flynn ventured out to capture this photo.
Now onwards into September and a full month of election activities, meetings, volunteer opportunities and more! (Here is the PDF of this issue.)
First, the meetings:
Since people rely on the League for solid information, we have not one but two meetings this month to provide just that – one is advocacy, the other is impartial voter information:
And something else for the calendar:
And there is still so much more to do!
And as we prepare for this election, remember these words from Virginia Kase, CEO of LWV US: The suffrage leaders worked through a pandemic to win us this right. A century later, we work through a pandemic to exercise it. Celebrate them in this 100th year and in every election.
Issues referenced by this article: