Your Ballot to Vote your Way
Visit VolusiaElections.gov > Elections ... locate the Vote-by-Mail request ... complete it to have your ballot delivered to your home ... and you'll still have a choice to vote in one of three ways.
You can review your ballot at home and then vote in person at your precinct on election day or at an early voting precinct during early voting days.
Or you can complete your ballot at home and hand-deliver it to a secure early voting drop box.
Or you can review, complete and then mail your ballot through the post office.
Even if you know you want to vote in person, having your ballot delivered at home is a good back up plan in case you cannot get to the polls. The method also allows you to track it from start-to-finish.  
Voting Dates & Deadlines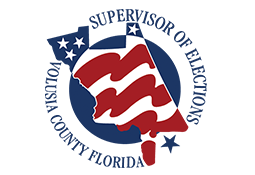 Florida is a closed primary state. To vote for political party nominations in the August primary election, you must be registered for your party affiliation 29 days before the election. You also can register as a new Florida voter or change your registration information 29 days before the General election in November. See VolusiaElections.gov > Elections > Calendar for the latest timelines. 
Changes to Florida Voting Laws
Changes that were made to the Florida voting laws (Senate Bill 90) have implications for voters in the 2022 elections. Review a short video explainer here, then be sure to consider these changes when you make your voting plans.
Mail ballot requests are only good through the next regularly scheduled federal general election (i.e., midterm or presidential). Mail ballot requests submitted before May 6, 2021 are valid through the end of 2022 calendar year even if they were requested before the 2020 presidential election.
When requesting a mail ballot, voters must provide a Florida driver's license, a Florida ID card number, or the last 4 digits of their social security number.
Drop box availability is limited to early voting days and hours unless the box is in a Supervisor of Election office. Drop boxes must be staffed at all times which will increase costs and further limit the number of available boxes.
A voter may only collect or deliver their own ballot, ballots for immediate family members and ballots for a maximum of two other voters per election. Violating this is a first -degree misdemeanor. Immediate family includes spouse, parent, child, grandparent, spouse's grandchild or spouse's sibling.
Voters may no longer choose their own Municipal or County representatives if the representative resigns to run for another office. Previously, such positions would be filled through a special election. These vacancies will now be appointed by the Governor instead of the people.
Voters with prior felony convictions who have had their rights restored no longer benefit from a public record exemption that protected them from being targeted and having their votes challenged. 
The Governor's comments about Election Security
At a news conference in Tallahassee on November 4, 2020, Governor DeSantis was quoted: "We should take a moment to enjoy the fact that Florida ran perhaps the most transparent and efficient election in the nation in 2020", adding ... "People actually asked, why cannot these other states be like Florida?"  See the Florida's DOE Elections Security statement for added detail >>