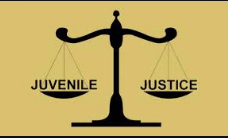 Tuesday, November 17, 2020 -

12:00pm

to

1:30pm
The Civic Education Committee of the League of Women Voters Central Delaware County in co-sponsorship with the NAACP Media Branch is hosting a panel discussion on Tuesday, November 17 at 12:00 PM (Noon) to 1:30 PM via Zoom Video Conference. 
Our partner organization in this event is the Juvenile Law Center based in Philadelphia. Jessica Feierman, Esq., Senior Managing Director, will moderate the panel of experts. The discussion will focus on how juvenile justice issues have been impacted by the pandemic as well as the Black Lives Matter and Defund Police movements, and what can be or is being done to address these issues.
Panelists will include: Kevin Bethel of the Law Enforcement Juvenile Justice Institute which he founded after serving as Deputy Police Commissioner in Philadelphia (He also serves on the juvenile justice task force created by Governor Wolf); Malik Pickett, Esq., an attorney with the Juvenile Law Center, who advocates for the rights of youth in the juvenile justice system; and Marcus Jarvis who became a participant in the juvenile justice system at age 15, is an alumnus of the  Juvenile Law Center's  Youth Advocacy Program, and is now employed there as Outreach and Communications Associate for the Debt Free Justice Campaign. 
The presentation is FREE but to receive the link to the Zoom Virtual Meeting via email you MUST register. 
TO REGISTER & SUBMIT QUESTIONS - Click Here
Event Contact: Ralf Graves, Civic Education Chair email ralfgraves [at] comcast.net