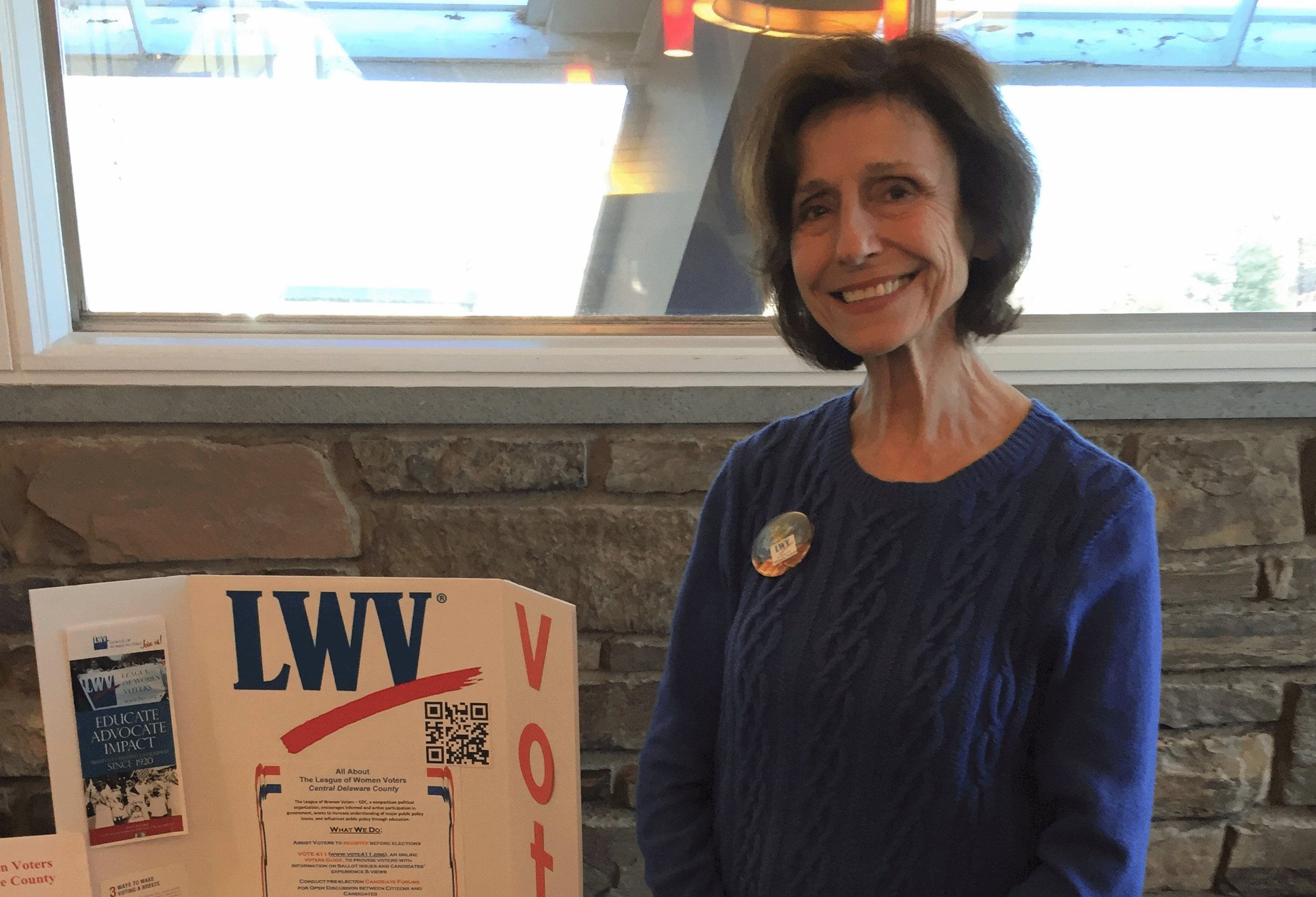 Pa. Act 77 
Pa. Act 77, the 2019 election reform law, changes the deadline for registering from 30 days before an election to 15 days before the election.  For this year's presidential primary, that means you have until May 18 to register as a Democrat or Republican to vote in the primary.
NOTE: Because of the COVID-19 Crisis Pennsylvania has changed the Primary Election date from April 28 to June 2.
Are you registered?
* Not sure, check to see if you are registered
* Requirements to register to vote 
Ways to register to Vote
* Register online -
Download and Share Voter Registration Online Handout 
exercise_your_right_to_vote_5_25_20.pdf
* Download a registration form or
* go to a municipal building to ask for one, or
* register in person at the Voter Registration Bureau at:
  Delaware County Government Center Bldg.
  201 W. Front St.
  Media, PA 19063-5337 
  610-891-4673 
Pennsylvania General Election
 Tuesday, November 3, 2020 
Voter Registration Deadline
Monday October 19, 2020 
Click below to watch video on how to register to vote
Absentee or Mail-in Ballot Application Deadline
Deadline to Request Absentee or Mail-in Ballot:
Tuesday October 27, 2020
Link to Online Absentee or No Excuse Mail-in Ballot Application - Click Here or Paper Ballot Option Click Here for paper application. 
Deadline for Board of Elections to receive Completed Absentee or Mail-in Ballot:
Election Day, Tuesday November 3, 2020 at 8 p.m.
Interested in Having the League of Women Voters Conduct a Voter Registration Event Contact:

kmpeterso

[at]

hotmail.com

(Kathleen Peterson)