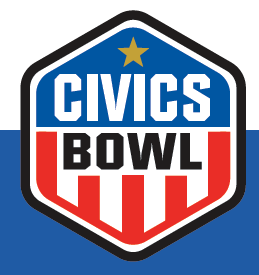 Civics Bowl  2nd Season  2023 is online 
Civics Bowl  broadcasts 2022 online. 
----------------------------------------------- 
Learn about our Civics Bowl collaboration.
Awards
 
 More Stories
 Learn how Our Quiz Show Reinforces Civics Education 
 Listen or read the KPBX radio story     
 'A little friendly competition': Spokane Public Schools students to be featured on weekly PBS Civics Bowl.   Spokesman-Review  Apr.29, 2022.
 Below:   Spokane League's Civic Bowl Exhibit at the LWV State Council Meeting.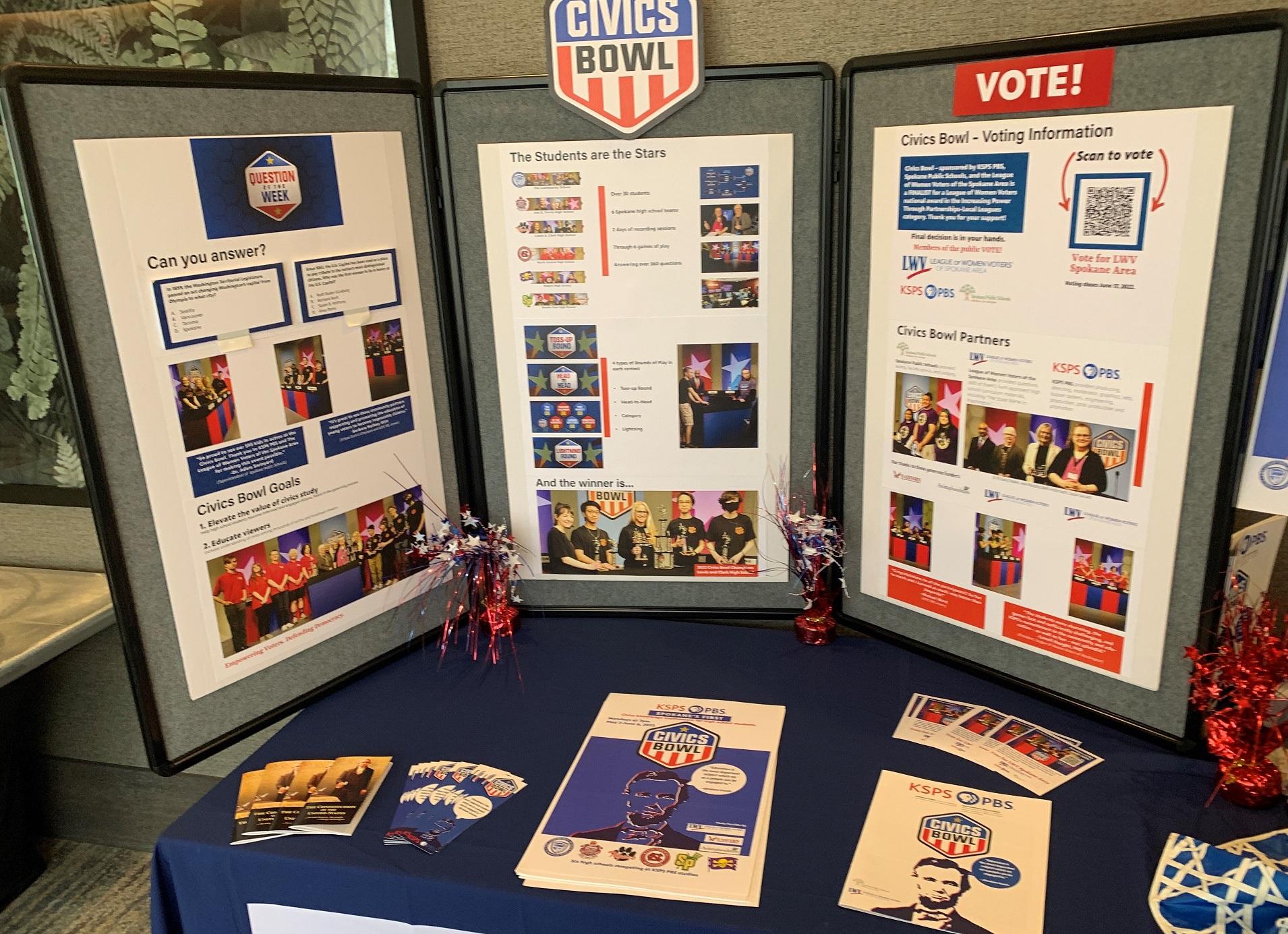 Below: buzzers in hand during the last Friday's rehearsal at KSPS PBS--(L-R) Carmela Conroy, Susan Gray, Mike Bell, Beth Pellicciotti, Susie Gerard, Ann Murphy, Maria DiBartolo, Dawn Shuster.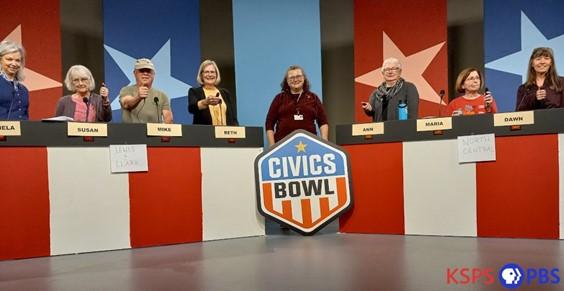 We had a great time at the 4/22/22 rehearsal at the KSPS PBS studios, where Leaguers played the part of high school students. (Yes, it did get competitive!) Watch for more pictures in the May 3 edition of The Voter, and thanks to all our League members who have worked so hard to make this unique civics education program possible!

See more behind the scenes action  here.