A VOTE411 Success Story
LWV WINNEBAGO COUNTY was one of several local Leagues that participated for the first time in VOTE411, the League's national, state and local nonpartisan electronic guide for voters. Their success in sending out questionnaires to 77 candidates in contested and uncontested April 7 races throughout Winnebago County is measured by an excellent candidate response rate on important local races including a 100% response from Oshkosh City Council and Oshkosh Area School Board candidates. 
This was no simple task. Just ask Posy Thurow, who led her League's VOTE411 efforts. Posy identified races, gathered candidate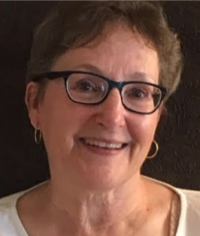 contact information, assembled question sets, and sent invitations to candidates via VOTE411 or snail mail as necessary. And then,  she and fellow League members followed up with many candidate reminders and heavily promoted the online site. Posy summed up the experience saying, "The learning curve was steep, but worth the effort. Also, we know it'll be easier the next time around and voters will be looking forward to this resource."
Posy gives credit to Ann Marshall and LWV Appleton member Jackie Klimaszewski for their help and encouragement to get started and thanks the Winnebago County clerk's office and many municipal clerks' offices for their assistance. Posy also commends Eileen Newcomer in the LWVWI office for her guidance throughout the process. "If Eileen had a dollar for every question I asked her, she could take you all out for a lovely lunch (OK... it would have to be a carry out lunch). It takes a village!," said Posy. 
VOTE411 is a remarkable League tool that provides non-partisan election-related information to the public. Local Leagues that joined the platform in 2020 could not have imagined its elevated importance during the Spring Election when, in the midst of the COVID-19 pandemic, Leagues were forced to cancel so many candidate forums. We hope many more local Leagues will adopt the VOTE411 resource. For information on how to participate, contact LWVWI Voter Education Manager Eileen Newcomer at enewcomer [at] lwvwi.org or call 608-256-0827.
League to which this content belongs:
Wisconsin