Wisconsin requires voters to present an acceptable photo ID to vote. Go to the Wisconsin Election Commissions website for the latest instructions and information on photo ID requirements to vote in Wisconsin.
Need help getting a photo ID for voting? Call the Voter ID Helpline (608)285-2141.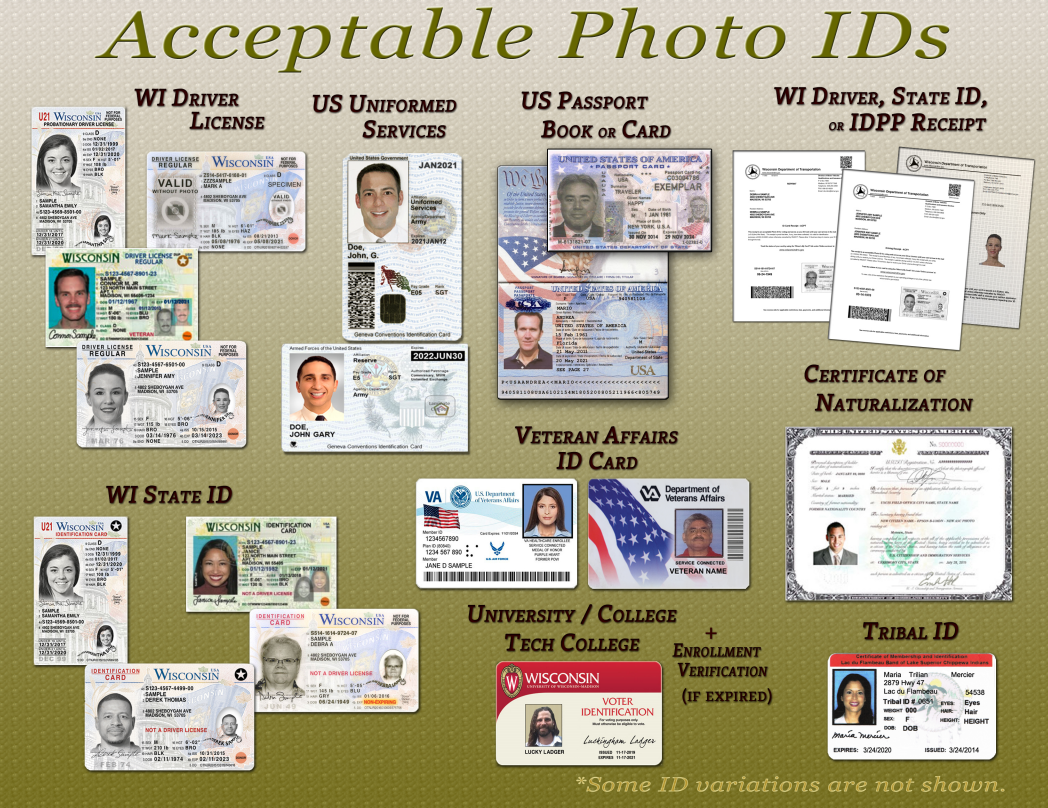 Please note:
The address on your photo ID card does not need to be current.
The name on your photo ID does not need to be an exact match to your name in the poll book.
Expiration date requirements vary based on photo ID used. Learn more here.
If you do not have a photo ID, you can vote provisionally on Election Day to give yourself more time to get an ID. Learn more here.
Information for College Students
Three things college students need to do to vote in Wisconsin 
Voting in Wisconsin Requires Photo ID - Here's How to Be Heard