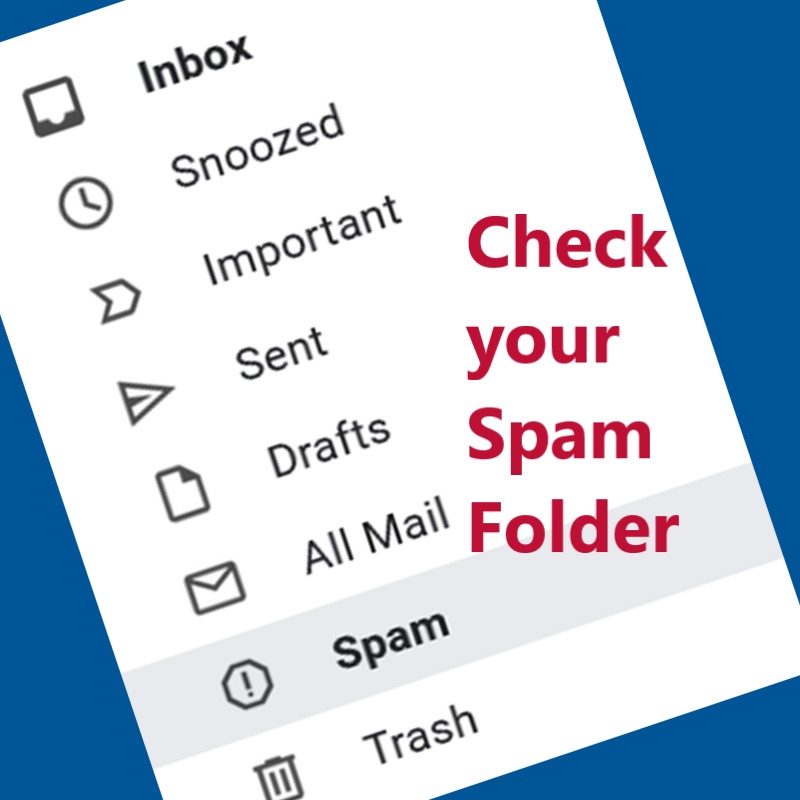 Check Your Spam 
Didn't get the most recent newsletter email or a confirmation email from SignUp Genius?  Check your Spam folder.  Sometimes our emails go to email Spam folders.  
There are two things you can do to prevent LWV ABC emails from going to your Spam folder.
1. Add  LWV ABC and SignUp Genius email addresses to your "Contacts" or "Address Book" (name may vary by which program you use).  LWV ABC actually has two email addresses - both should be added:
lwvabc [at] gmail.com
lwvabc [at] lwvmn.org
SignUp Genius also has two emails:
info [at] signupgenius.com 
support [at] signupgenius.com
You may also want to add the email addresses of LWVMN and LWVUS:
lwv [at] lwv.org 
info [at] lwvmn.org 
2. Mark any LWV ABC or SignUp Genius emails in your Spam folder, as "Not Spam".  To do this:
Find the Spam folder in your email program menu. The menu is  usually located on the left side.  The Spam folder is usually listed after  "Inbox", "Sent" and "Trash" folders

In Gmail, you will need to scroll down and may have to click "more" to see the Spam folder. 

Click on the Spam folder to open the folder. 
Click on the check box in front of any emails from LWV ABC.
Click on the "Not Spam" button, usually located at the top.
After clicking the "Not Spam" button, the email(s) should be in your inbox.