LWV ABC History |  LWVMN History | LWVUS History
LWV ABC History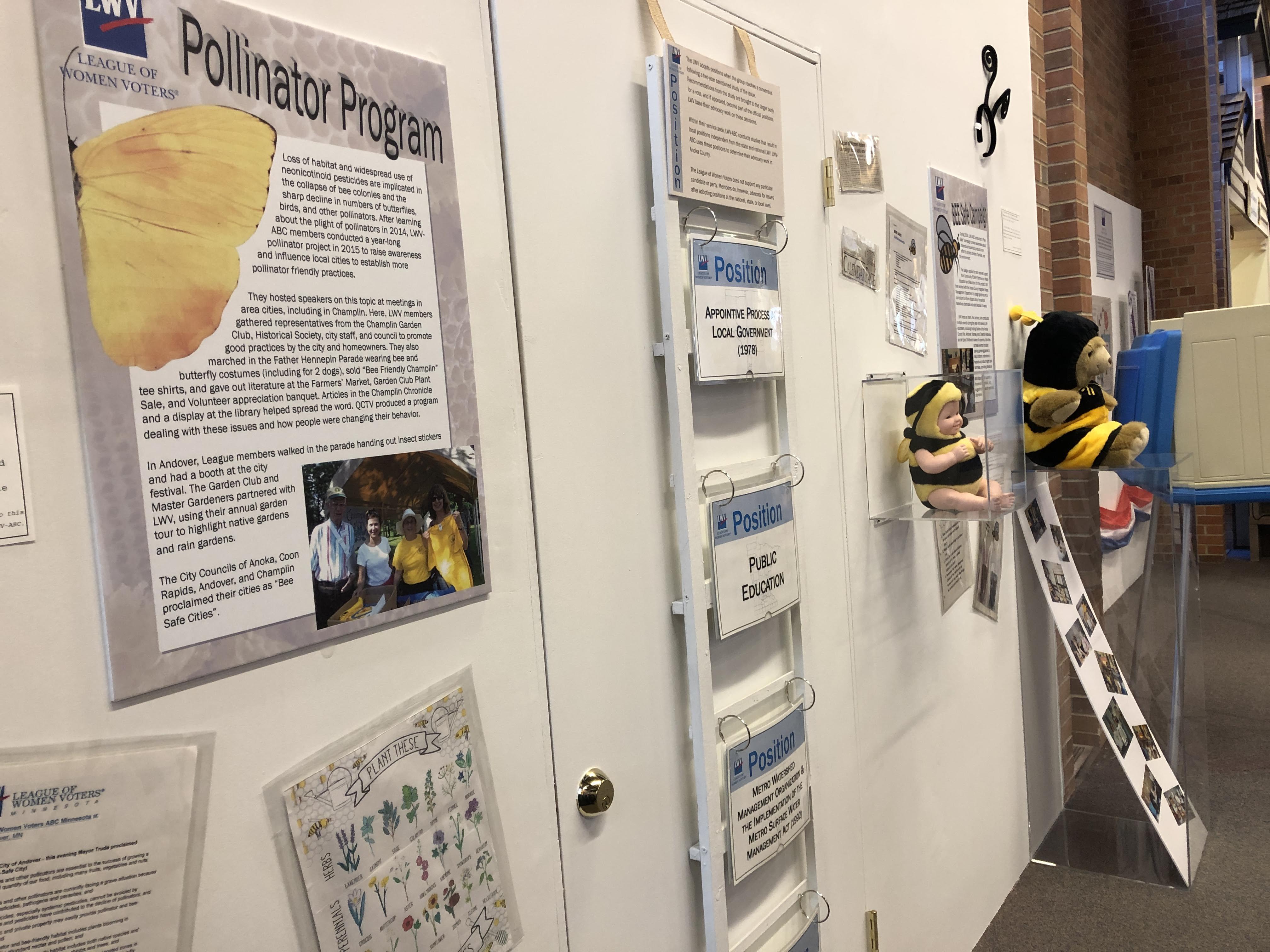 Anoka, Blaine, Columbia Heights, Coon Rapids, and Fridley each had a Chapter of the League of Women Voters in the past. The Anoka Chapter of League of Women Voters was organized at a tea held by Mary Hensler Spurzen on May 18, 1938. Twenty-five women attended the tea.
The Anoka and Coon Rapids Chapters merged to form the Anoka-Coon Rapids League of Women Voters Chapter. In 1979, the Anoka-Coon Rapids Chapter and the Blaine Chapter merged to form League of Women Voters Anoka, Blaine, Coon Rapids Area (LWV ABC). The Columbia Heights and Fridley Chapters no longer exist so the LWV ABC Chapter now includes members from all of Anoka County and northern Hennepin County.
In 1974, the National League of Women Voters welcomed men to full membership and Fred Strobel became the first man to join League in Anoka County.
From the beginning, LWV ABC and its predecessors have been involved in registering voters, informing voters through candidate forums, publishing candidate questionnaires and providing information about the election process.
Over the years LWV ABC has put research into action through projects benefiting local communities.
Past projects include:
Working to establish city wide garbage collection in Anoka
Obtaining permanent absentee ballot legislation in Minnesota
Studying the Rice Creek Watershed
Educating the public about creating a pollinator friendly environment
LWVMN History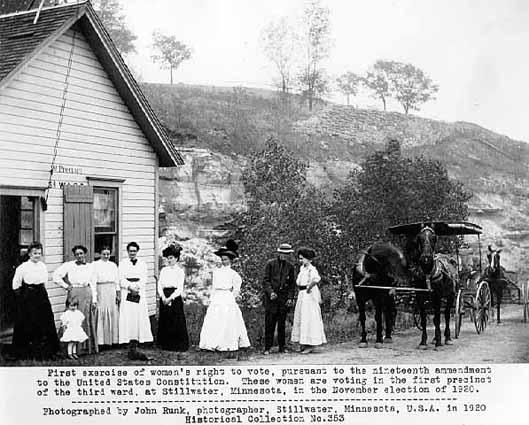 On September 8, 1919, the Minnesota Legislature became the 15th state to ratify the 19th Amendment. Following ratification, the Minnesota Suffrage Association dissolved and reincorporated as the League of Women Voters Minnesota on October 29, 1919.
More LWVMN History
MN Voting Rights Timeline
See the LWVMN Traveling History Exhibit
LWVUS History
In 1890, the National American Woman Suffrage Association (NAWSA) was formed with the sole purpose of securing for women the right to vote.  In March of 1919 the National American Woman Suffrage Association created the League of Women Voters as an Auxiliary organization.  Congress passed the 19th Amendment on June 4, 1919 and sent it to the states for ratification.  On February 14th, 1920, at the National American Woman Suffrage Association convention, the League of Women Voters became an independent organization to help 20 million women fulfill their responsibilities as new voters.