2020 Press | 2019 Press | 2019 Cable TV
2020 Press

Legislators Sit Down With Voters in Ramsey
Connor Cummiskey, Staff Writer and Photographer, ABC Newspapers, Jan 21 2020
"Redistricting was a hot topic at every table during an informal discussion with local legislators in Ramsey last week.
Rep. Melissa Hortman's, DFL-Brooklyn Park; Rep. Zack Stephenson, DFL-Coon Rapids; Sen. Jim Abeler, R-Anoka; and Sen. John Hoffman, DFL-Champlin, sat down with approximately 40 voters Jan. 9 at tables in Ramsey City Hall to conduct informal discussions..." READ MORE
 Century of Suffrage Celebrated
Connor Cummiskey, Staff Writer and Photographer, ABC Newspapers, Jan 17 2020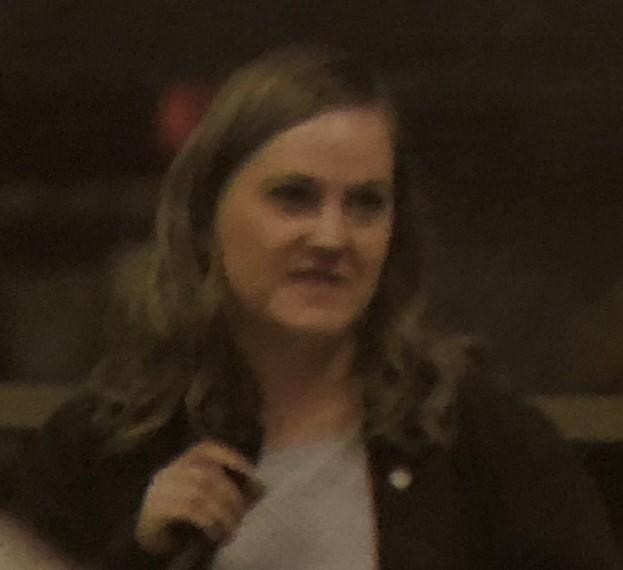 A traveling exhibit celebrating 100 years of women voting opened Jan. 13 in the Northtown Branch of the Anoka Library system.
Approximately 35 attended the ceremonial opening of the traveling exhibit called 'A Century of Civic Engagement.' During the evenings festivities ..." 
READ MORE
Anoka County Library: Votes for Women 
By Lydia Potthoff of Anoka County Library, ABC Newspapers, Jan 10, 2020
"The Minnesota Legislature voted to approve the 19th Amendment to the U.S. Constitution on Sept. 8, 1919. Less than a year later, the United States ratified the constitutional amendment guaranteeing the women's vote. While the 19th Amendment's ratification was the culmination of more than 70 years of struggle for women's suffrage in the United States, the work of the League of Women Voters Minnesota had just begun. For the past century, the non-partisan league has encouraged voting, defended democracy and participated in civic initiatives to improve the lives of Americans..."  READ MORE
 2019 Press
Transformative Circle Founder Recognized for Vision, Leadership
Emilee Wentland, Correspondent, ABC Newspapers, Nov 13, 2019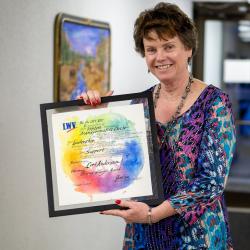 "A Coon Rapids community member was recently honored for her leadership and support.  The ABC chapter of the League of Women Voters recognized Lori Anderson for her vision, support and leadership in founding Transformative Circle with its "Friend of League" award. Transformative Circle is a group dedicated fostering conversation between people of different cultures and backgrounds.
"They gave the award to me, but I owe it all to my board," Anderson said..." READ MORE 
Candidates for Anoka-Hennepin School Board, Ramsey City Council Face Off
Connor Cummiskey, Staff Writer.  Photo by Connor Cummiskey. ABC Newspapers, October 14, 2019
"Candidates for the Anoka-Hennepin School Board and Ramsey City Council discussed a variety of topics at a candidate forum Oct. 2 at the Sandburg Education Center in Anoka.
During the forum, sponsored by the League of Women Voters, contenders for three seats on the Anoka-Hennepin School Board and one seat on the Ramsey City Council answered questions ...."  READ MORE     
Anoka County Board Deadlocks Over Top Job - Appointment of Board Chair Failed, No Hiring Process Set
By Peter Bodley, Contributing Writer, ABC Newspapers, Mar 26, 2019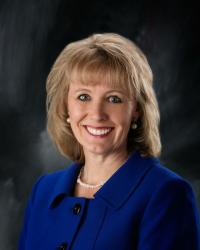 "The Anoka County Board failed to agree on hiring a new county administrator or the process for doing so March 26.
Current administrator Jerry Soma plans to retire May 1 following a career with Anoka County spanning more than 52 years. He's been county administrator since 2011.
The board considered two resolutions - one to conduct an internal hiring process and the other to appoint Board Chair Rhonda Sivarajah as the new administrator effective May 2.  ..." READ MORE 
Anoka County History: Historical Society Opens Exhibit Featuring League of Women Voters' 100th Anniversary
Rebecca Ebnet-Desens, Columnist, ABC Newspapers, Jan 27, 2019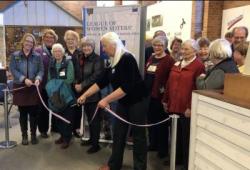 "To commemorate the 100th anniversary of the League of Women Voters and women winning the right to vote, the Anoka County Historical Society unveiled a new exhibit Jan. 19 at the History Center.The opening celebrated not only the centennial, but also the partnership between the League of Women Voters-Anoka, Blaine, Coon Rapids and ACHS, which produced the research, artifacts and fabrication of the display...."   READ MORE   
Collections Corner
Audra Hilse, Anoka County Historical Society's History 21 magazine, Volume 49 No 1, pg 8-9, January-February 2019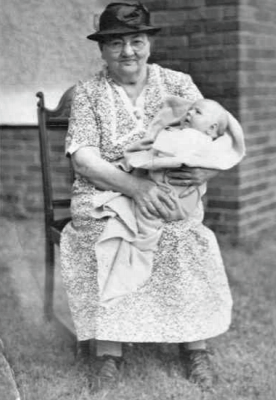 "2019 begins a series of years with important centennial anniversaries for Anoka County organizations and businesses. We will be celebrating here at the History Center with the "We Are 100" exhibit series, beginning with the local chapter of the League of Women Voters.
As the 19th Amendment to the United States Constitution passed by Congress in 1919, it then began the ratification process, with the final needed state ratifying it in 1920. Minnesota ratified the 19th Amendment on September 8, 1919, and the women's suffrage movement here could then adjust its efforts in a different but related direction:  helping to educate women about their new voting ability."  
READ MORE
2019 Cable Television 
Local public access cable television also films and airs the LWV ABC program meeting speakers and the candidate forums we sponsor.  
Conversations with Gretchen
11 minutes; NorthMetroTV; Dec 18, 2019