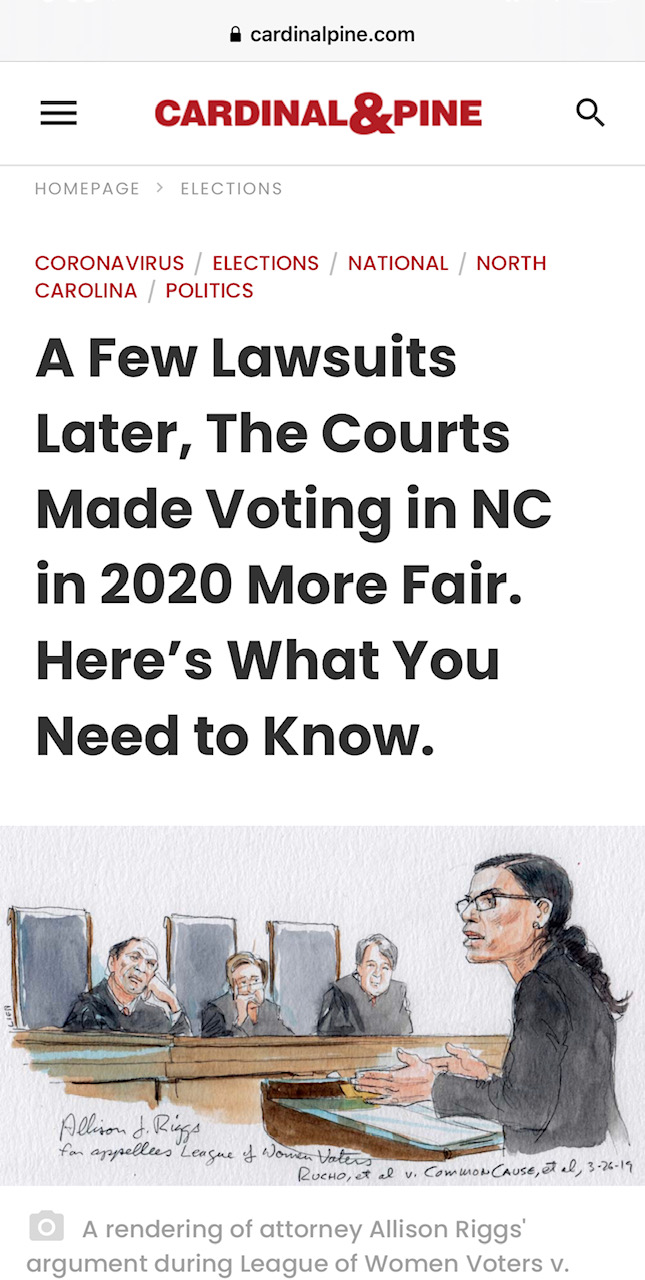 On Sept. 3, Cardinal & Pine published an article titled: "A Few Lawsuits Later, The Courts Made Voting in NC in 2020 More Fair. Here's What You Need to Know." 
It begins: 
"Hilary Harris Klein joined the Southern Coalition for Social Justice in 2020 as counsel for the voting rights program. 
The nonprofit, along with good government advocates at Common Cause NC, the League of Women Voters and the NAACP, has played an integral role in making voting fairer in the Tar Heel state. 
SCSJ's founding director, civil rights attorney Anita Earls, is now a member of the NC Supreme Court. And its interim director, Allison Riggs, led a team that litigated legislative attempts at voter suppression and gerrymandering by lawmakers in the NC General Assembly. 
In 2020, North Carolina goes to the polls with theoretically fairer maps because of the efforts of the Southern Coalition for Social Justice, after decades of partisan and racial gerrymanders by legislators. 
Klein sat down with Cardinal & Pine to share the outcomes of key voting litigation and provide useful information for North Carolina voters as they go to the polls this year."
Read the piece here. 
Issues referenced by this article: