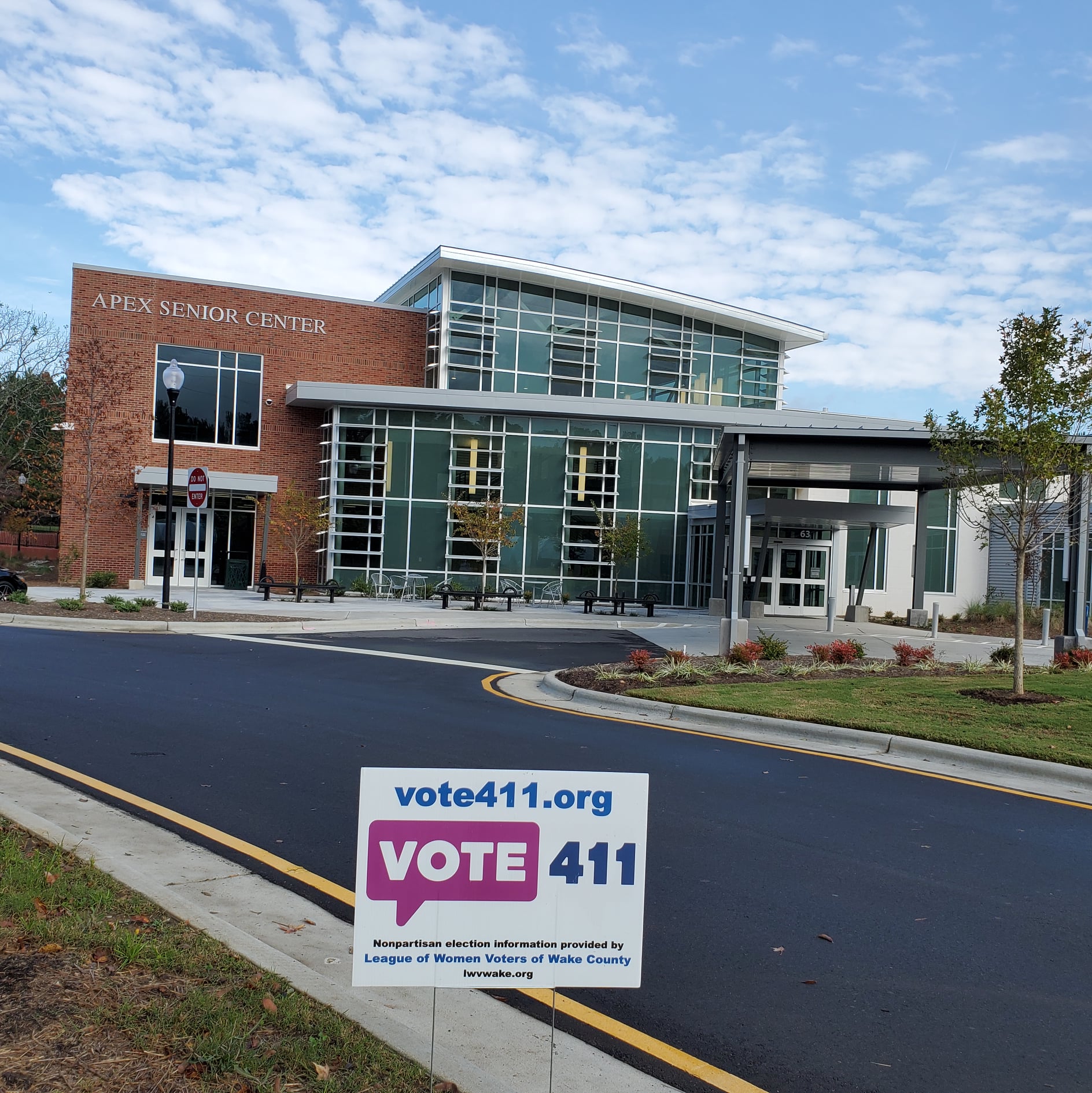 League members in North Carolina, we want to help you promote VOTE411.org! This page is meant to serve as a directory of resources. There's no need to "reinvent the wheel" – or a VOTE411 postcard, public service announcement, press release, or flyer – when the material you are looking for may already exist via this hub. Feel free to email Andrea Cash at cash [at] lwvnc.org if you'd like to see a particular piece of content added to this page – or if you need help customizing VOTE411 materials for your League! 
Slides from July 25, 2022 Zoom 
Remember, high-resolution logos specific to your League name can be found on the LWVUS site.
From LWVNC VOTE411 Team
Recent Stats on VOTE411 Usage in NC
VAN Access – Link to form to request assistance in obtaining data about Registered Voters in the VAN. (Note: Unregistered voters' info is not in the VAN!) 


Video – New! Sept. 2022: A North Carolinian's Guide to Using The Non-Partisan Online Voter Guide VOTE411.org
Video – New! Oct. 2022: How to Use VOTE411 to Hear from Candidates in Their Own Words 
Video – New! Oct. 2022: How to Use VOTE411 to View What's On Your Ballot, Make Selections, & View Them When You Go to Vote
Wristbands – The MidSandhills Member at Large Unit created these VOTE411 wristbands, which have been a popular VOTE411 promotional item for young and soon-to-be voters. We can connect you to the MidSandhills leaders for more information. (Andrea Cash, cash [at] lwvnc.org) 
From LWV of Charlotte Mecklenburg
Bookmarks and Newspaper Ads for Piedmont Triad
From Catawba Valley League
Billboards (PNG files and PDF files)
Letter from Jackson Creative about Revising Creative Assets 
Trifold Brochure in Spanish: Page 1  Page 2
From LWV of Henderson County
YouTube Video – VOTE411: Because! 
From LWVUS
Canva templates - new for fall 2022 
Election Preparation Toolkit - new for fall 2022
Graphics, Sample Social Media Posts, and Canva Templates
Letter to the Editor Template (to pressure candidates to fill out VOTE411 voter guides)
Postcards Focusing on Registering the Class of 2022
Press Release – VOTE411 Wins 2021 Nonprofit Communications Campaign of the Year 
Public Service Announcement, 2020
Public Service Announcement, 2020, in Spanish
Public Service Announcements- 2021 
Public Service Announcement, 2021, in Spanish
Public Service Announcement, 2022, version 1
Public Service Announcement, 2022, version 1, in Spanish 
Public Service Announcement, 2022, version 2 
Public Service Announcement, 2022, version 2, in Spanish 
Testimonial from a VOTE411 Voter

VOTE411 Logos and Social Media Graphics 
Press Coverage of VOTE411 in North Carolina 
Catawba Valley Leaders Interviewed on Radio to Discuss VOTE411 
The Outer Banks Voice: LWV Offers Vote411.org as Useful Voter Tool
Yes Weekly (Greensboro) Letter to the Editor, May 2022
League of Women Voters Announces VOTE411 (Carteret Co. News-Times)
Testimonials
"When we first moved [here], I didn't find much on voting so thank you for this accessible, easily understood, non-partisan site. So now we are better informed citizens!" 
"I have used the guide since I became an American citizen and started to vote. Thank you for helping me understand the issues important to our community…"
"VOTE411 keeps me up to date on the elections happening in my state." 
Guidance 
There is no "best way" to promote VOTE411 – word of mouth, social media, printed promotional materials, billboards, U.S. mail all work. Think about what audience you're trying to reach! QR codes aren't best for certain demographics, while others are quite adept at using them.
College students have reported they like posters and flyers that keep the name in front of them.
Ask yourself who you can partner with to get the word out.
Different media can be more effective at different times. Bookmarks are best passed out early to keep; billboards are most effective in the month before an election, and radio spots are most effective the week before an election. 
The most expensive tactics should be used at the last minute when the majority of people use the site – our statistics indicate that 58-64% of users log on during the final week before Election Day. 
 
Promotional flyer that complements the What Happens After You Vote in NC video