Voter Services
                                    
VOTE411
LWV has long been a trusted source of objective and nonpartisan election information. Since 2006, VOTE411.org has served tens of millions of voters. By entering one's home address on VOTE411.org, voters can see ballot questions they will be voting on, compare candidate responses to League questions, and much more! Behind the scenes, LWVNC members work to get the most up-to-date election information – including candidates' questionnaires – on the site in a timely manner. 
Voter usage of VOTE411 builds each year. During the 2020 primary, voters in 24 counties – representing 56,193 unique users and 79,970 website sessions – utilized the site. Compare that to the 2016 primary, when five local leagues added information to VOTE411 so that 18,830 unique users could learn over the course of 26,454 website sessions. 

Our statistics show that 58-64% of users use the site in the final week before an election. 
For the latest news about VOTE411 from League of Women Voters of the US, click here. 
The 2020 Election 
In 2020, LWVNC and VOTE411.org will cover the following elections: 
Statewide – Governor, US Senate, NC Council of State, Supreme Court, 

Court of Appeals  

US House –  all 13 districts

NC Senate – 30 out of 49 districts

NC House – 70 out of 120

 districts 

NC District Court Judges

County Commissions

Boards of Education 

Soil & Water Commissions

Any other local elections off-cycle;  Register of Deeds, Mayor & Town Council
Our 2020 Timeline
Through June 2020 – we will contact current candidates for information
July – we will contact Soil and Water candidates after their filing deadline passes 

Early August – the full site will be live, and we will start promoting it 
Oct. 15 – Early Voting starts
Nov. 3 – Election Day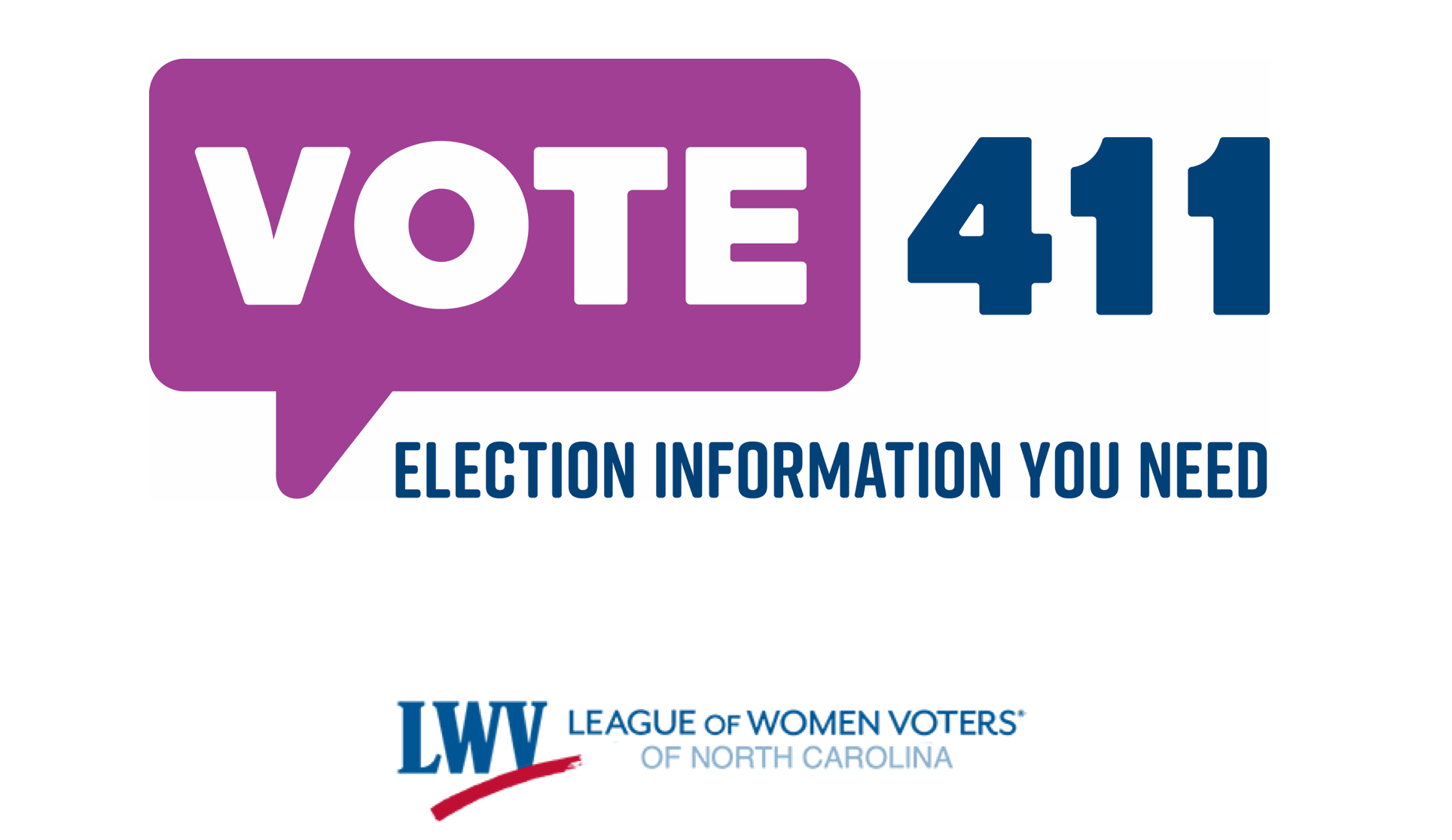 Help Us Spread the Word 
There is no "best way" to promote VOTE411 – word of mouth, social media, printed promotional materials, billboards, U.S. mail all work
College students have reported they like posters and flyers that keep the name in front of them
You need to know your local market – where do people get their news?
Who can you partner with to get the word out?
Different media can be more effective at different times; i.e. bookmarks passed out early to keep; billboards in month before election;  radio spots the week before election
The most expensive tactics should be used at the last minute when the majority of people use the site – our statistics indicate that 58-64% of users log on during the final week before Election Day
Check out this excellent VOTE411 video. (Here is the Spanish version.)  
All Posts Related to this Committee