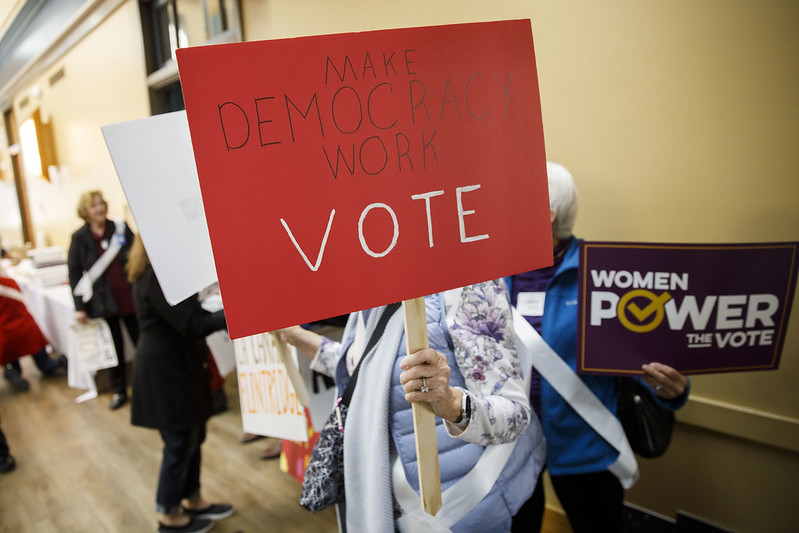 Dear Leaguers, 
 
Tomorrow is election day! And my message to you is: Vote with urgency. Then be patient. Democracy is worth waiting for. 
 
This unprecedented election season has seen early voting records shattered and nerves rattled. Making a plan to vote has required more than working a trip to the polls into your busy schedules. We are fortunate that in North Carolina, we have had options such as early voting, vote by mail, curbside voting, and voting in person on election day. 

Leaguers across the state have been working incredibly hard to let all voters know about VOTE411.org and to make them aware of early voting possibilities and the absentee ballot process. Thank you for all the hard work!
 
But now, as election day arrives, we need to be mindful of the next phase in this important election season – the vote count. And that means we may not know the results of important national and state contests immediately because the process of tallying absentee ballots may take days. And that means that democracy is working! In fact, we are pleased that the Supreme Court upheld the extension to allow absentee votes to be counted if they arrive before Nov. 12. 
 
So we urge patience and trust in the process. It is a small price to pay to guarantee that every vote in every race is tabulated. As Maya Angelou said, "All great achievements require time."
 
Getting this one in the books will, indeed, be a great achievement. It has been a long election season inside of a long year, and I look forward to continuing our work beyond Nov. 3. 
 
Sincerely, 


 
Jo Nicholas
LWVNC President

A version of this letter was published as a Letter to the Editor in The News & Observer on Sunday, Nov. 1, 2020. 
Issues referenced by this article: