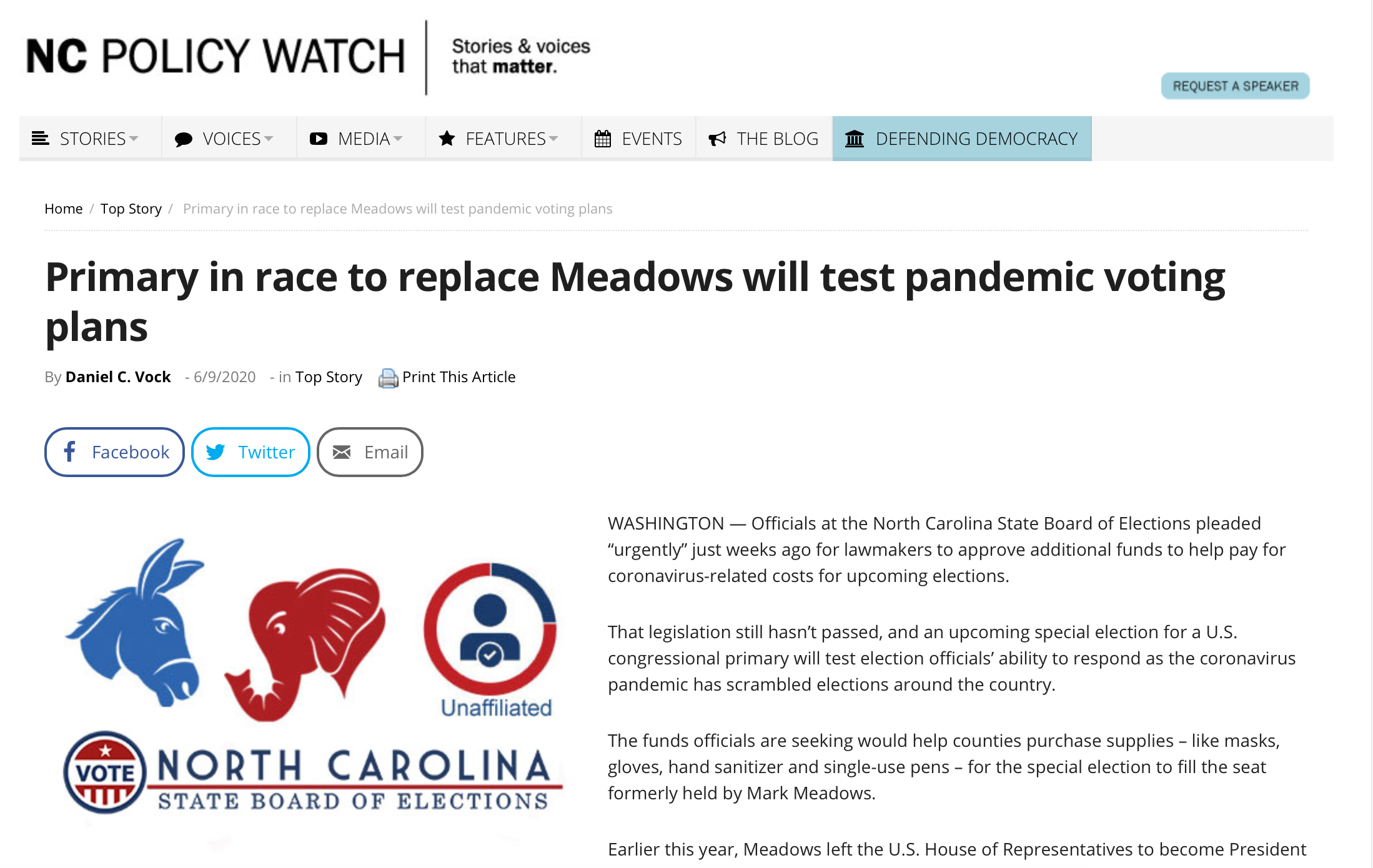 LWVNC Vice President Marian Lewin is quoted in a June 9, 2020 NC Policy Watch article – "Primary in Race to Replace Meadows Will Test Pandemic Voting Plans." 
The article dissects House Bill 1169, which eliminates a requirement that a majority of poll workers reside in precinct; reduces the number of witnesses required for turning in an absentee ballot from two to one; allows state officials to create a website for voters to request absentee ballots; and allows voters to request absentee ballots via email or fax. Lewin said LWVNC supports many of the provisions in the bill but calls it "incomplete."
Click here to read the full article.